By Eva Araújo (Web correspondent)
Sometimes to fight for our rights and for what we believe we have to make tough decisions that most people wouldn't be able to do…
Pussy Riot is a Russian feminist punk rock protest group based in Moscow. They are known for being against the Russian President Putin aggressive and unbarring actions.
In March 2012, three members of the band were arrested and accused of hooliganism. After a lot of media attention and sympathy by the West countries, two of the women who remained in prison for the longest time, were able to finally be free again. The case of Maria Alyokhina and Nadezhda Tolokonnikova was adopted by human rights groups and many celebrities showed they support to them.
Now that they are free they have being continued to fight for her rights, beliefs and freedom. In USA, they have been received like rock stars and last Sunday, the two received a proper Hollywood reception during their first-ever visit to Los Angeles.
"At a dinner hosted by director Roland Emmerich, Alyokhina and Tolokonnikova discussed expanding their cause-formerly, to free Russia from Putin's repressive regime-to include advocating for prisoners' rights with an N.G.O. called Zona Prava. They were stirred to protect prisoners after being imprisoned themselves for 21 months-for staging an anti-Putin protest in a Moscow cathedral-and being subjected to gulag-like conditions, including daily 16-hour shifts in the jail's sewing factory in between beatings and periods of food deprivation."
Many celebrities attended the dinner… And Jim Carrey was one of them.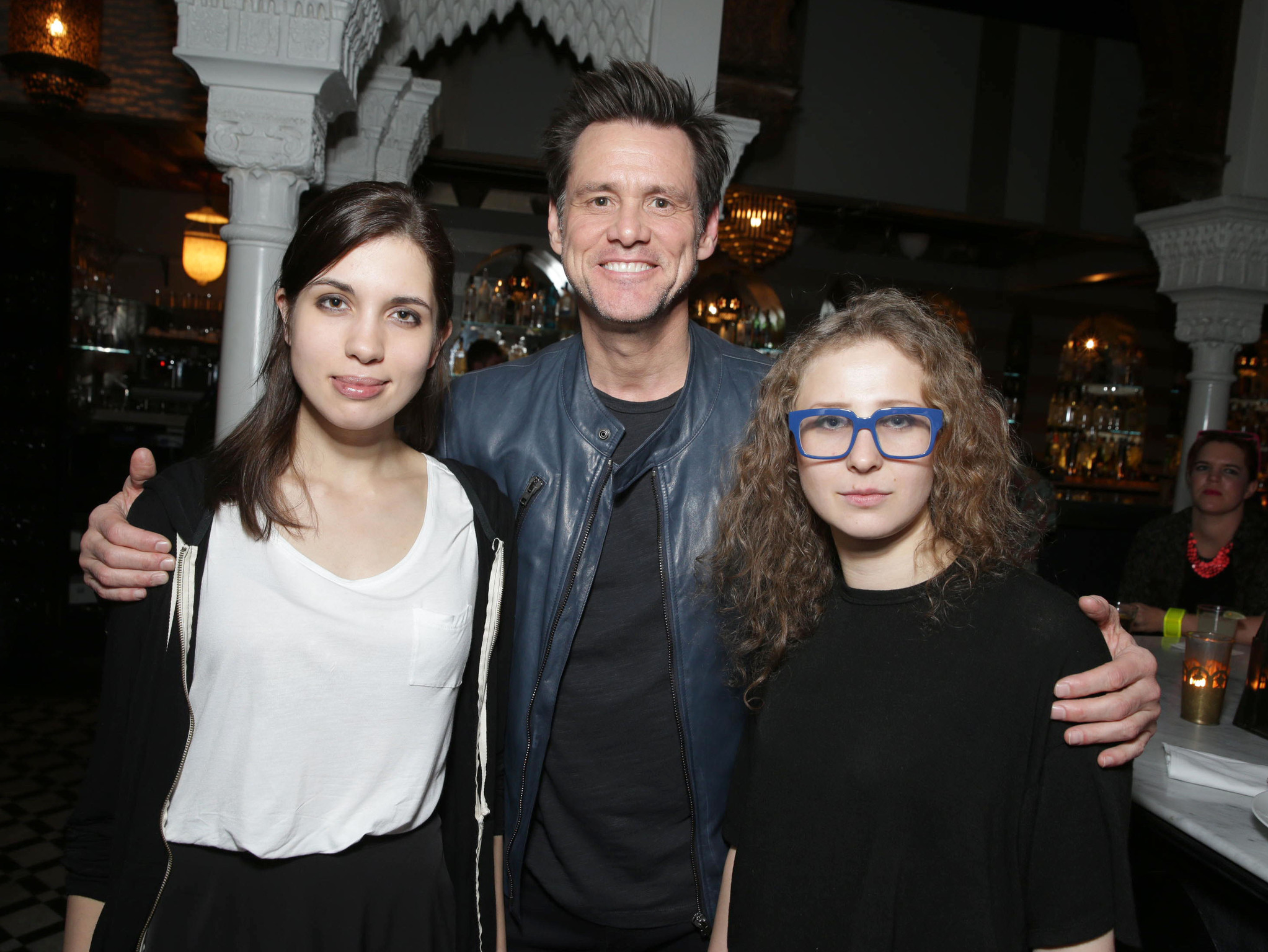 The story and the actions of these women are inspiring and brave. We wish sometimes we could be as strong as they were.