Frequently Asked Questions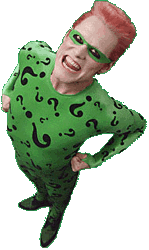 Question: What charities/benefits does Jim endorse and help out?Answer:
Comic Relief, National Veterans Foundation, Make-A-Wish Foundation. In 2005 he established the Better U Foundation with the goal of promoting transformational and sustainable ideas that can improve the lives of people around the world. More information about his charity work can be found
here
.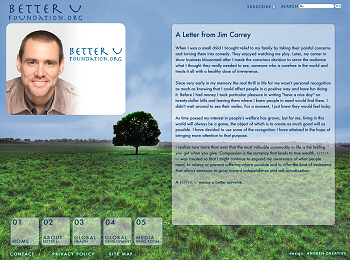 © Better U Foundation
See also:
Does Carrey favor any charities or stuff like that? Does he do benefits?
« Previous Answer
Back to overview
Next Answer »