NEWS
The Howard Stern Show
29 Oct 2014
By Tommy Pihl
(JCO Editor-In-Chief)
Jim Carrey stopped by The Howard Stern Show yesterday morning, and he was shot out of a cannon. He was clearly infected with the ebola virus, coughing and almost vomiting right on the air, but the interview went on anyway.
Naturally, Jim talked about getting his start in comedy and becoming a movie superstar – but the wildest story was his bizarre vision quest in the Mojave Desert.
Jim was at a point in his life where he was searching for something more, spiritually speaking. He's always been the type of guy who knows that some kind of 'magic' will happen and he'll get exactly what he needs when he needs it, so it was no surprise to him when he met a guy who told him about a tribe and asked him he wanted to do something a little different.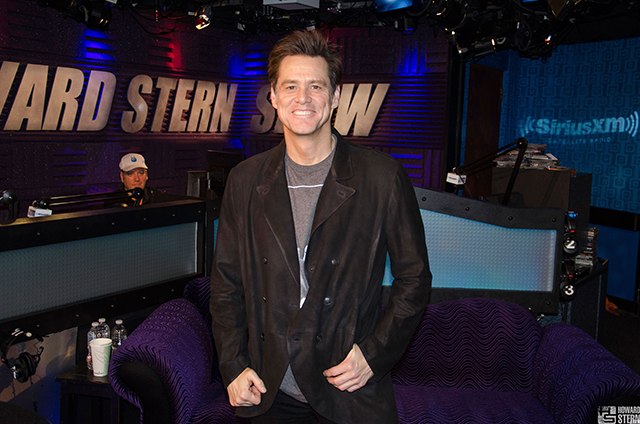 After Jim assured the tribe that he was serious about this experience – and he fasted for four days – he was dropped off on a mountain with twelve ounces of water and a knife to fend off cougars. What fun!
After Jim's water was gone – it only lasted about half an hour – and the 120 degree sun was blasting down on him, he grew weaker and weaker. He had been told not to lie down and had been cautioned about rattlesnakes. Eventually, he had to give in and get down on the ground. He prayed to God – even though he's a non-believer – and told him that he was scared.
Just then, Jim noticed that the mountain range was shaped exactly like a man lying down, so Jim got in the position depicted by the range – and felt a wave of bliss surge through him. The mountain man even smiled at Jim and he felt he would be okay.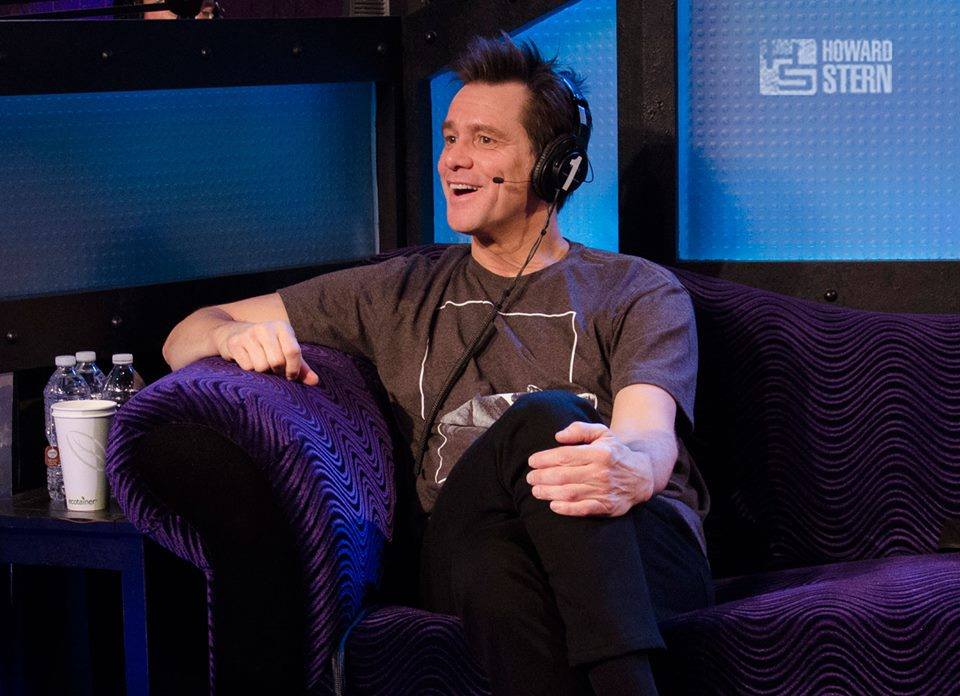 Jim told Howard about the very beginning of his show business ascent. He auditioned for Saturday Night Live in Burbank, California, but he wasn't chosen to join the cast. Jim had something of a premonition that it would work out that way – when he arrived for the audition he heard someone yell 'Don't do it!' as a page was about to jump to his death from the top of building.
As you know, Jim didn't need to join Saturday Night Live to reach superstardom. Rodney Dangerfield was instrumental in Jim's success when he chose Jim to open for him. Even as Jim transitioned out of doing impressions and into doing stand-up comedy, Rodney let him bomb and experiment, knowing that was how an artist develops his act. Jim would remain grateful to Rodney forever.
Jim went on to become King of the Box Office with movies like Ace Ventura Pet Detective and The Mask and, of course, Dumb and Dumber. He successfully segued into serious acting work too, in movies like The Truman Show and Man in the Moon, where he played Andy Kaufman.
Actually, Jim didn't really play Andy Kaufman, he channeled Andy Kaufman. He described basically living his life during that time as the oddball performance artist – so much so that director Milos Forman didn't know how to handle it. If you've ever listened to Howard interact with Stern Show writer Benjy Bronk (who counts Andy Kaufman as a hero) you know what that must have been like.
Jim also, triumphantly, did something he said he had waited to do for a long time - he yelled the 'C-word' very, very loudly.
Make sure to see what is sure to be another classic Jim Carrey performance – "
Dumb and Dumber To
", which Howard saw half of (due to a technical issue) and loved.
Listen to the full radio interview here:
-- Source: The Howard Stern Show. Click to
comment this article
.
» Send to friend
---
« Newer article
|
Overview
|
Older article »