NEWS
Novel to be published end of the year
24 Sep 2017
By Eva Araújo
(Web correspondent)
In a recently interview with W Magazine questions about Jim Carrey's upcoming projects were answered, giving a little bit more away of what we can expected, starting with Jim's return to television. When asked what he felt about returning to TV more full-time Jim said:
"I think it's great and beautiful and bizarre and everything at once. I can't remember a busier time than right now. I'm so gratified and stoked about I'm Dying Up Here-I think it's a beautiful show and I love everyone involved, and I'm honored to bring that era to people in a way that's fairly accurate. And Michel Gondry-being in a creative space with Michel again is a really exhilarating idea. I said to him, If we can do something revolutionary, I'm in. So I'm going to allow whatever happens to happen and try to keep fear out of the mix."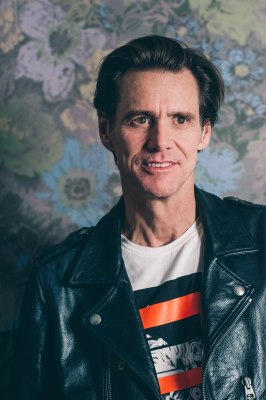 We got to know also that he's still in touch with the director of "Eternal Sunshine Of The Spotless Mind":
"Yeah, sure. I saw him in Paris not too long ago and we talked about our lives. We've been keeping in touch thinking about what we can do together, and then he jumped into this, and I was like, 'Oh yeah, that's a no-brainer, I would do anything for Michel.'"
We also got to learn more about the novel that he's written and that it may be in the selves sooner than we thought:
"Yeah, it's going to be very special. I don't want to drill down on exactly what it is, but I can tell you that it's a completely original idea. And it's a literary piece; it's not pulp. I'm writing with a wonderful writer friend named Dana Vachon. We've been working on it for several years, and we're like an old married couple that talk to each other at least twice a day. I'm super excited about what's going to happen with that; it's not going to be like anything anybody's ever seen. I think we'll probably be publishing it sometime at the turn of the year or end of this year."
After the success of "How Roland Rolls" we are very thrilled the see him doing a novel. As creative and talented Jim is, we are sure it will be amazing.
This has been a busy year or Jim Carrey a he notice himself:
"It's a crazy, amazing space right now. I am the space in which it's all happening, and it's wonderful."
And we as fans, have to say… we are glad about it!
We at JCO will continue to keep you updated as news get even more exciting.
-- Source: W Magazine. Click to
comment this article
.
» Send to friend
---
« Newer article
|
Overview
|
Older article »