NEWS
Jim & Andy: The Great Beyond (JCO Review)
19 Nov 2017
By Lucas Allen
(Web correspondent)
Back in 1999, Man on the Moon was the turning point in Jim Carrey's career and his life. Though not a financial success, he still won rave reviews and a Golden Globe for his portrayal of eccentric funnyman and controversial performer Andy Kaufman. No matter how you felt about Kaufman or his comedy, there's no doubt that Jim put a lot of work in bringing the late comedian back to life. But as this story goes, Carrey didn't play Kaufman but for better or worse became Kaufman throughout the movie's production.
In the new documentary with a roll-off-your-tongue title Jim & Andy: The Great Beyond – Featuring a Very Special Contractually Obligated Mention of Tony Clifton, director Chris Smith (American Movie) interviews a bearded Jim from earlier this year about the experiences. Even more interesting, the movie also include some rarely-seen on-set footage that was withheld by Universal for more than a decade and a half until they're found in one of Jim's offices. The footage shot by Kaufman's girlfriend Lynn Margulies revealed candid moments of Jim as both Andy and outrageous lounge singer Tony Clifton on and off the set during the four month-long production.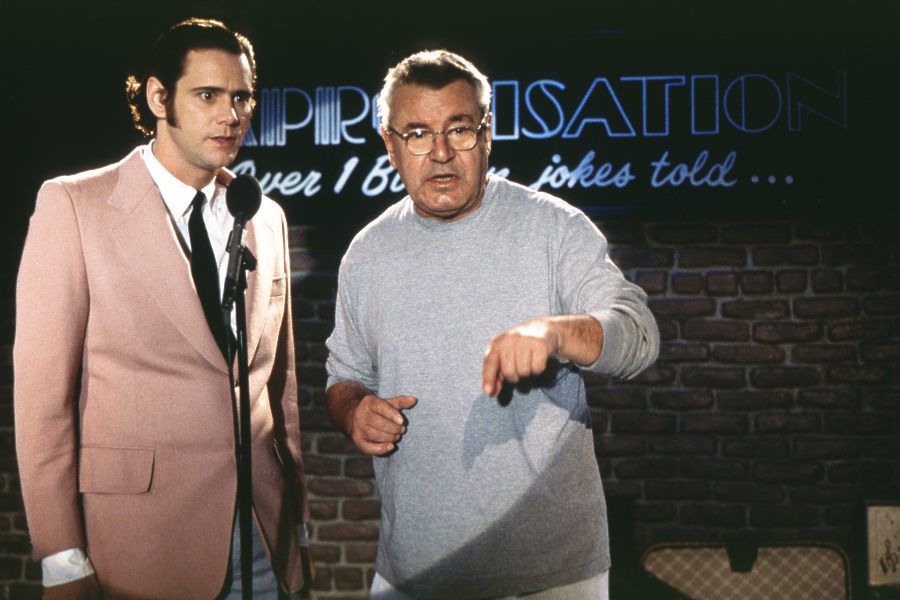 Some of the moments include "Kaufman" continuously playing his character Latka during the Taxi reenactments and getting into constant battles with former pro-wrester Jerry Lawler who played himself in the movie. Not to mention, there's Tony's crazy, drunken behavior causing a rift between himself and director Milos Forman. Jim also reveals his own personal parallels between his career and Andy's that not many people may know about plus some deep philosophy that's certainly fascinating. Plus, there's some clips from Jim's other movies that also reveal the different parts of Jim's personality.
Longtime Carrey fans (including yours truly) especially those new to his work will most likely enjoy this documentary for both the behind-the-scenes stories and the actor's own personal stories as well. As expected, some of the funny stories generate laughs but also some shocks to the system as well like "Kaufman" and Lawler's feud that escalated to the point of being physical. There's also some sadness like when Carrey talks about his father Percy and the time Andy's long-lost daughter got to meet the father she never knew. Each of these moments help maintain a flow throughout the doc.
Listening to Jim speak about anything in this film no matter what he says can be both engaging and invigorating. He's still very good with impersonations that will make you laugh, but he can also drop some philosophical wordplay that'll surely make you think. His use of words and language is quite unique, which still makes him standout among most celebrities of this time. Even in this age of celebrity and stardom, he proves that it take brains more than just body to show the world who you really are.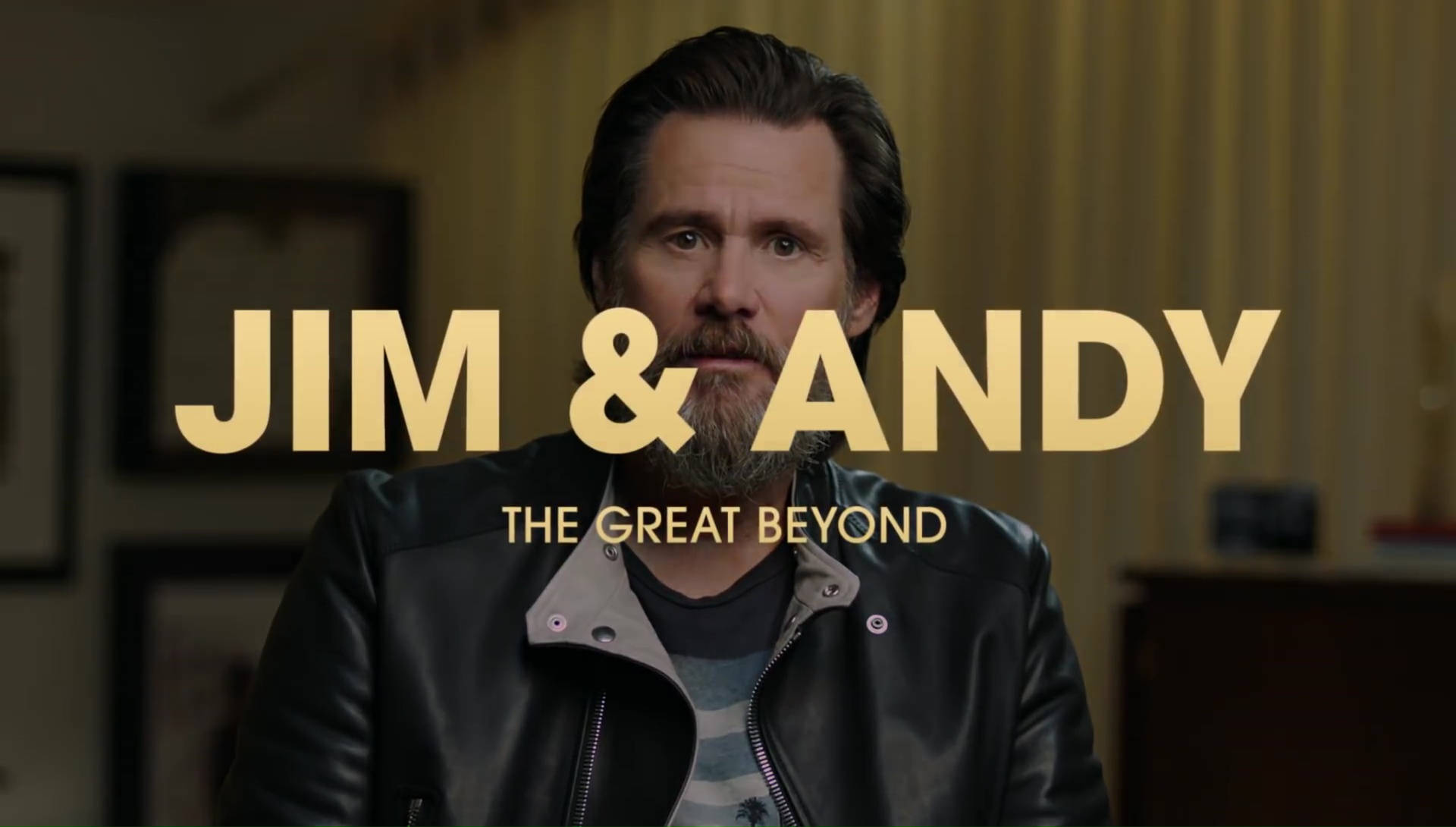 This film like "Man on the Moon" also celebrates the life and legacy of a once-great comedian like Kaufman. He was definitely ahead of his time with his brand of comedy that paves the way for other comics like Carrey to follow. To this day, he remains a very fascinating figure in the world of comedy and Jim was the right person to give his idol a new life.
If there's another good reason to get Netflix other than the best movies and TV shows they have, it's this documentary that's worth the monthly price alone. At the moment, the popular streaming site has some of Jim's other titles like The Grinch, The Number 23, and The Bad Batch. It would be amazing if he does more original content for the site, but for now, we'll have to do with Showtime for both I'm Dying Up Here and Kidding. As Andy says, "thank you very much!"
-- Click to
comment this article
.
» Send to friend
---
« Newer article
|
Overview
|
Older article »