NEWS
Jim Carrey featured in The Hollywood Reporter
15 Aug 2018
By Eva Araújo
(Web correspondent)
An interview is a chance to learn a bit more about the person behind the movies and characters we love. For those who know Jim Carrey's work and for those you are now being introduce to him, this is an opportunity to understand the artist and the man. Below are what talked about in this week's issue of The Hollywood Reporter which was published today.
Jim Carrey became very popular in the early 90's for many comedy movies but in the last few years he has done less movies, like his character in the series "
Kidding
", Jim also struggled with the balance between public and private life:
"I just didn't want to be in the business anymore. I didn't like what was happening, the corporations taking over and all that. And maybe it's because I felt pulled toward a different type of creative outlet and I really liked the control of painting - of not having a committee in the way telling me what the idea must be to appeal to a four-quadrant whatever."
And even though he's back: "I'm not back in the same way. I don't feel I'm little Jim trying to hang on to a place in the stratosphere anymore - I don't feel like I'm trying to hold on to anything."
Since 2016, he has been very devoted to make political cartoons, which have become very popular on his Twitter page: "I knew sooner or later I'd find a worthy way to use Twitter. My manager used to be like, "Don't do stuff on there. You're fucking insane."
Now, he has at least three people who access his account to sign off on every post: "When you're in my position, I think it's a really smart thing to have a buffer."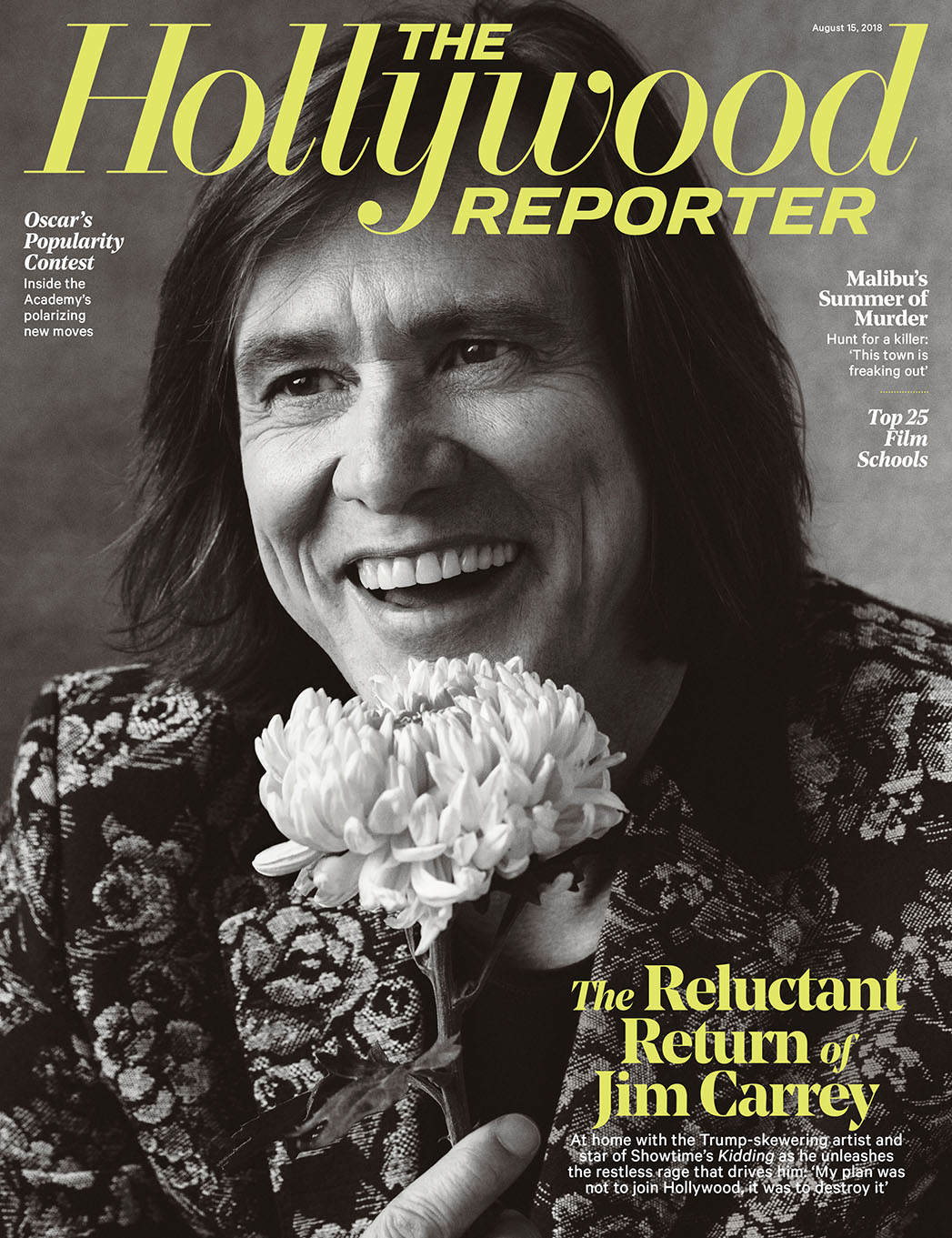 Before, he never voiced his opinion politically or has been a part of any campaign but that main change in the future: "I try to avoid Hillary's fundraising parties up in the hills around me. Every once in a while, I'd hear one of them. She pretty much covered the clock. It was like, 'Oh, Hillary's over there now, Yeah, standing by the pool, making the pitch?' That kind of world doesn't appeal to me. But I'm gonna be supporting the local guys here and making sure that Kevin McCarthy doesn't get back in. I'd like to get Devin Nunes out of there forever. Trey Gowdy and Jim Jordan. I mean, what a fucking collection of ne'er-do-wells, man. It's just the worst of us encouraging the worst in us. To watch half the country, ignore what is quite obviously right in front of them, I liken it to standing on the railroad tracks cheering for the locomotive that's about to run you down. 'Look at it, look how beautiful it is. Man, it's really fast. It's getting here quickly … When it's all said and done and the Feds finally close in and he hands over the keys to Trump Tower and Mar-a-Lago and whatever else he has, there's going to be a celebration in this country such as has never been seen before. I guarantee it."
Jim talked about his childhood: "My parents held my comedy up as something special - I was what was special about them in a way. I was always from another planet but one that they enjoyed and encouraged. They'd all be like, 'Yeah, drag Jim out here.' My mother wasn't feeling well most of the time. My mom was addicted to pain medication. She was very sick in a lot of ways. She was lovely, too, but she was a child of alcoholics and she had issues. And that's not intentional abandonment - she was always there for me, she was always there in the house - but if you're high on painkillers, that's abandonment. I guess we're all abandoned to a certain extent, all of us in some way or another by something or someone, and that forms in us our belief about ourselves. My dad was the guy who could just stand in the middle of a room and everybody would be wrapped around his finger. He was just this incredible human being." But when his father lost his job he changed: "I was angry. My father was hurting, so I blamed the world. It doesn't occur to you when you're a kid, 'Hey, maybe my dad was a drag at work. Maybe he hated his job so much that he was just an emotional skunk.'"He dropped out of school on his 16th birthday. Jim's father cried but wasn't angry at his son: "Sometimes, I wish he had."
But after the hardship came success. After doing stand-up comedy for many years Jim got a role on "In Living Color", and it was during that time he started working on the movie that changed his life forever: "Ace Ventura - Pet Detective". "My plan was not to join Hollywood, it was to destroy it. Like, take a gigantic sledgehammer to the leading man and to all the seriousness."
The movie was the beginning of a string of successes and the worldwide fame that follows. Unfortunately, fame has its problems: "There's a weightlessness to it. You can dream about it all you want, but until you get it, you don't realize that it's really not a place that's very comfortable for very long." It even impacted the people closest to him, especially his daughter: "She wrote in her diary when she was in first grade, 'I know that the big kids want to hang out with me because of my dad,' and when I used to go pick her up at school, the whole schoolyard would empty out around me because I was all of their favorite characters. I think about that and how it must have been a terribly difficult thing for her to find her own self in that - to be defined by her dad like that."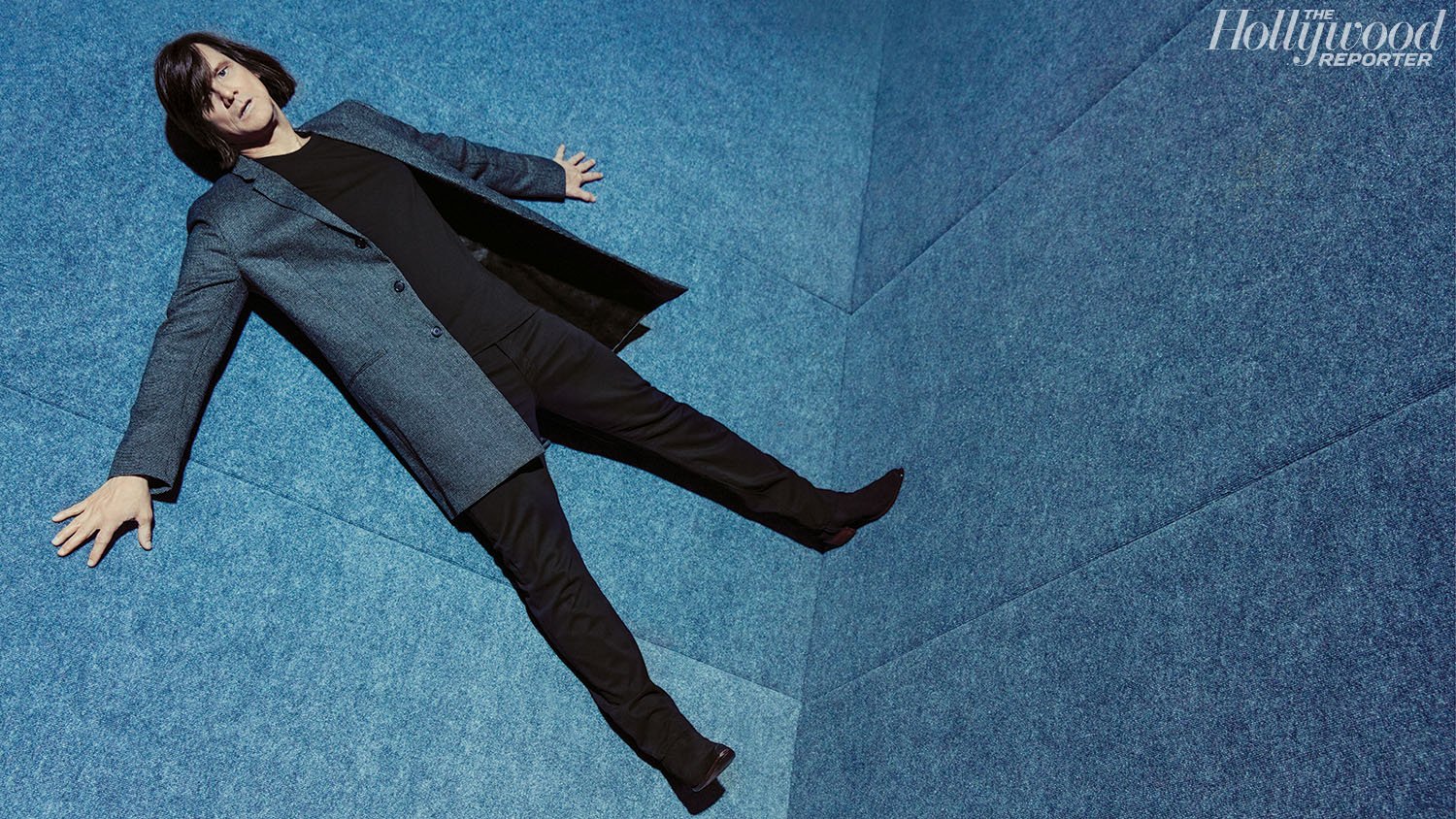 Jim mentions he doesn't have a big world because "outside of these gates I'm known." "They've done experiments where they've documented how when you look at a project it changes the result. So, how can people, knowing who I am and looking at me and giving me their attention, not affect the result. Not affect what's going to happen in that store or that restaurant. It changes everything. I change the dynamic of a room when I walk into it."
Now, after 20 years, he signs a five years deal to be back on TV to play the character of Mr. Pickles on "Kidding". A character Jim can relate to: "You're always waiting for that thing that you recognize as some part of yourself and the life experience here matched up. I've gone through great loss, and somehow I ended up on the other side in a place where I can look anybody in the eye and feel like I'm on the same page. I understand how the river of grief can grab you at some point in your life and just throttle you."
Since "Kidding" has finished production, Jim is getting ready to play the archvillain Dr. Robotnik in "Sonic", his first major studio movie in years.
When asked if he felt "obligated to return to the kind of broad fare that delighted so many millions of fans", his answer was no.
"But I hear the voices," he said. "I hear people say, 'Why doesn't he just be funny?' That stuff has just never mattered to me. To me, it's like, this is the experiment tonight. If you enjoy it, great, if you don't, that's cool, too. There'll be another one tomorrow."
-- Source: THR. Click to comment this article.
» Send to friend
---
« Newer article
|
Overview
|
Older article »