NEWS
Best of 2018: Kidding
27 Dec 2018
By Eva Ara˙jo
(Web correspondent)
In 1990, almost thirty years ago, Jim Carrey got an amazing opportunity by being cast as one of the members of the Keenen Ivory Wayans new TV Show "In Living Color". After 5 seasond the show got cancelled. In the same year, Jim's spark became known all over the world thanks to the trifecta of movies: "Ace Ventura: Pet Detective", "The Mask" and "Dumb and Dumber".
Jim Carrey's career boomed!
In 2018, we got the pleasure of seeing Jim coming back to television, through the Showtime TV series "Kidding".
Jim plays the character Jeff Pickles. Jeff is an icon of children's television, a beacon of kindness and wisdom to America's impressionable young minds and the parents who grew up with him - who also anchors a multimillion-dollar branding empire. But when this beloved personality's family - wife, two sons, sister and father - begins to implode, Jeff finds no fairy tale or fable, or puppet will guide him through this crisis, which advances faster than his means to cope. The result: a kind man in a cruel world faces a slow leak of sanity as hilarious as it is heart breaking.
Created by Dave Holstein (Weeds, Raising Hope) and directed by Michel Gondry - with whom Jim worked in "Eternal Sunshine Of The Spotless Mind", the series has been acclaimed by critics and by fans too.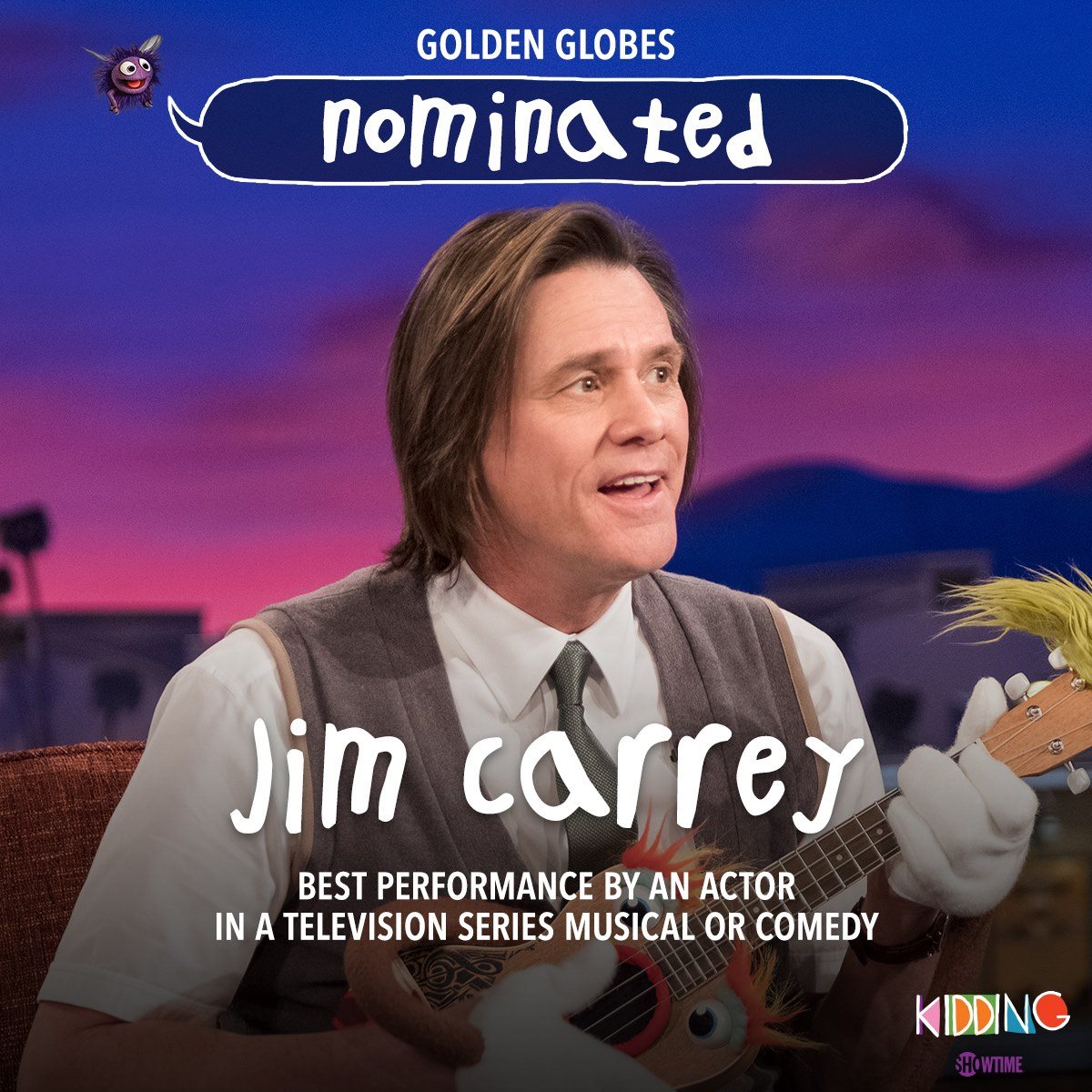 The main cast - Jim Carrey, Frank Langella, Catherine Keener, Judy Greer and Cole Allen is so wonderful in their performances, you can't help watch it, over and over.
"Kidding" got nominated for two Golden Globes for both, Best Actor in a Television Series - Musical or Comedy and Best Television Series - Musical or Comedy.
We can tell you that the series is very good and if you haven't seen it yet, please take a chance cause you won't regret it.
The cast and crew are so wonderful you will fall in love with it. We guarantee you!
Season 1 (2018)
01 "Green Means Go" 443,000 viewers
02 "Pusillanimous" 290,000
03 "Every Pain Needs a Name" 303,000
04 "Bye, Mom" 281,000
05 "The New You" 199,000
06 "The Cookie" 166,000
07 "Kintsugi" 192,000
08 "Philliam" 179,000
09 "LT. Pickles" 152,000
10 "Some Day" 224,000
We at JCO will keep you updated as more news come.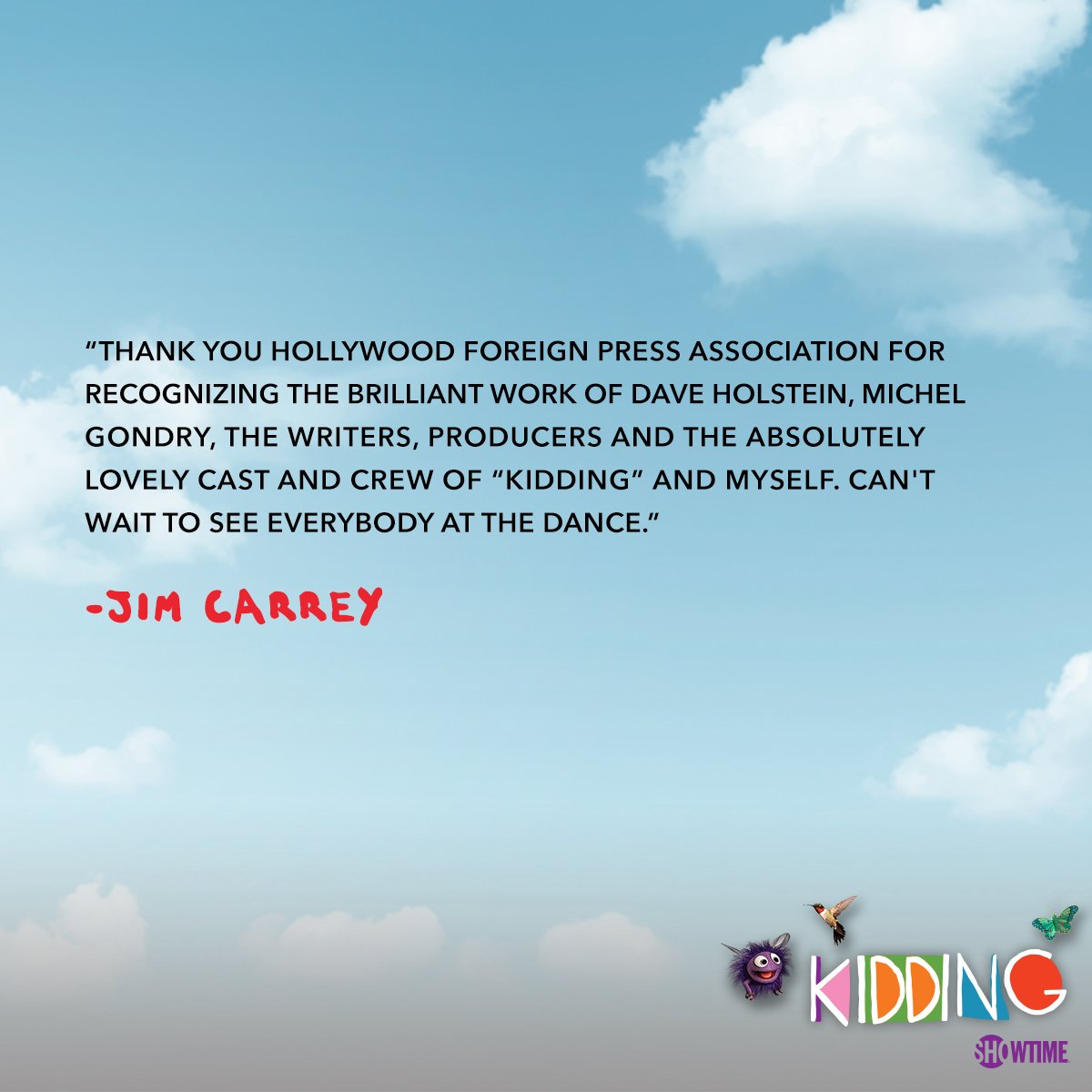 -- Source: Click to
comment this article
.
» Send to friend
---
« Newer article
|
Overview
|
Older article »