NEWS
Kidding at The TCA 2019 Summer Press Tour
04 Aug 2019
By Eva Araķjo
(Web correspondent)
Have you marked your calendars yet? November 3rd is the date when Showtime tv show "
Kidding
" will be premiering.
Last Friday, August 2nd, the panel for Kidding with creator, writer and executive producer Dave Holstein, along with cast members Jim Carrey, Catherine Keener and Judy Greer, attended the Television Critics Association 2019 Summer Tour.
They discussed several subjects, starting with the new season, saying that season 2 "would show a little more of the light at the end of the tunnel for the characters. "I think more and more, in this plot as we go along [we will] see that these terrible forces and these wonderful forces all work together," Carrey said. Holstein said the new season would have feature more puppets, more songs (seven, including singing appearances by Ariana Grande), and more hopefulness. He and confirmed that Tara Lipinski would return in Season 2."
We also learn that Jim Carey has become a fan of Ariana Grande as well:
"Admiration doesn't just go kind of forward to an older generation. It goes backward as well. She's a singular artist. She has a gift. She has a thing that she does that's like magic. When she opens her mouth and sings, she's just magical. And it's nice to find out that she's a lovely person, and that she was so game, and willing to do it, and to put herself in a place of just being silly and innocent and fun. And she was just a breath of fresh air. It was a really lovely, lovely time."
The whole cast was impressed by her: "She's so game," Catherine Keener said. "She just came to play. It was amazing." Dave Holstein was also very impressed by Ariana and without revealing too much about her role, said: "I can say that she is lovely, and she sings. And there's nothing more heart breaking and beautiful than standing 10 feet away from Ariana Grande singing a song. Every episode of the show we get 10 episodes, and we try very hard to make every episode a different color of the rainbow, and a different tonal choice. The one that she's on is one of my favorite episodes this year, because it is a visual departure and a really exciting and emotional choice that we made that she really sunk her teeth into." And even added that because of her his phone broke: "She was kind enough to tag me on Instagram. And I have 107 Instagram followers, because it's mostly pictures of pies that I bake. And every time someone liked that photo she put (on Instagram), my phone beeped. And 4.7 million people liked it, and my phone just said, 'I'm turning off,' and my phone just turned off. It wouldn't come back on for 10 minutes."
Jim was also asked about the delayed of Sonic due to the re-design of the character:
"Itís an interesting thing. You just become their Frankenstein monster at some point, right? But I donít know. I donít know quite how I feel about the audience being in on the creation of it while itís happening. So weíll have to see what that entails, because sometimes you find that the collective consciousness decides it wants something, and then when it gets it, it goes, ĎOkay. I just wanted it. I didnít care about it. I just jumped on the bandwagon,í or whatever. But I donít know whatís going to happen. I donít really concern myself with things once I did my thing. Iím not super concerned about it. Itís going to happen how it happens. Itís either going to be a good thing or a bad thing. I don't know what's going to happen, I don't really concern myself with things once I did my thing," Carrey said. In the digital world, he added, "the ownership of anything is going out the window for all of us."
Carrey also addressed the concerning Deepfake technology, which allows for existing content to be superimposed with other images or audio. One of the most famous instances involves a superimposed Carrey over Jack Nicholson in The Shining. The result was so well done that it was shocking. "What's next? Who knows," Carrey said of Deepfakes. "Just like everything else in our world, we're feeling out of control with the process. We do what we do and technology will have its way. Who knows what that's going to turn into. I believe in auteurs and creators and having them do it.
We also learn that Jim has some upcoming project to launch in the future that he "can't speak about that are extraordinary" and that he "can't wait" to announce a few months from now.: "(I have) literally an embarrassment of riches creatively right now," he said onstage.
We also learn that Jim has spent most of his time in Hawaii: "I came back from Hawaii to do this. I'm here because it's the right thing to do. But f*ck no, I don't want to be here. (I live in) a constant state of f*ck no, I don't want to be here." However, "It is the role of a lifetime, no other place that's better for me to be, except Hawaii," Carrey added later.
Here's some photos of the event and please check our gallery for more: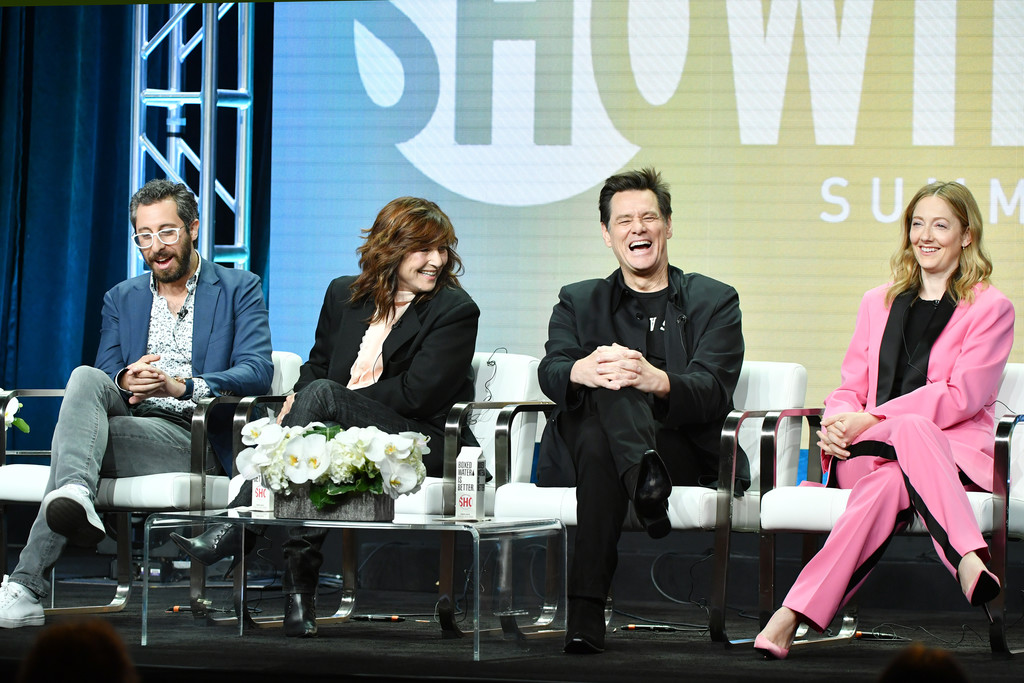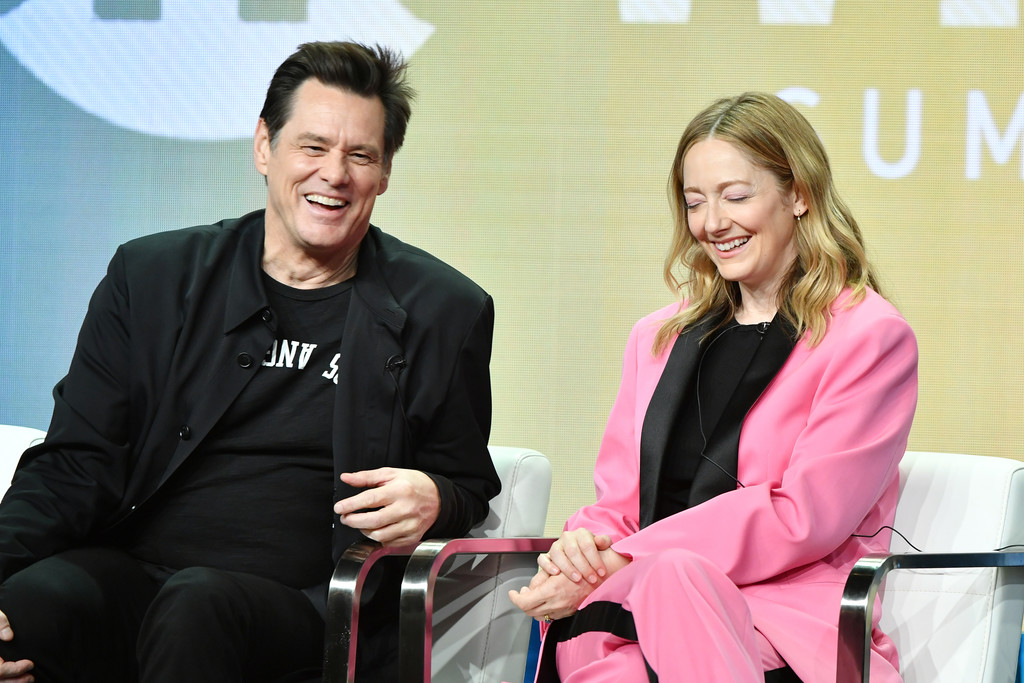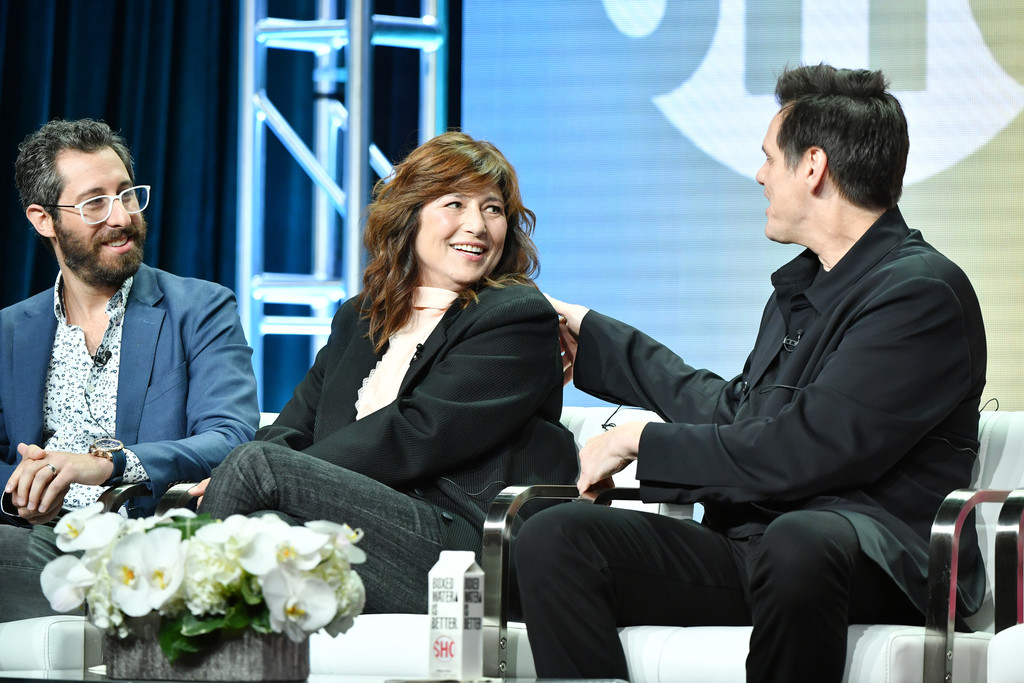 We at JCO will keep you updated as more news come.
-- Click to
comment this article
.
» Send to friend
---
« Newer article
|
Overview
|
Older article »