NEWS
Interview with Sonic director Jeff Fowler
14 Apr 2020
By Eva Araújo
(Web correspondent)
Recently, Jeff Fowler, the director for "
Sonic the Hedgehog
" was interviewed by phone by the SYFY WIRE about the movie and Jim Carrey.
We all know that Jim likes to improvise and is known for having many ideas for each scene. When asked about the scenes that may have been cut from the movie Jeff says: "It's funny how much actually is in the movie, in terms of what the guys would pitch from time to time. A perfect example of that is the mobile lab and Robotnik's big dance sequence; that was never scripted like that. Jim came in with the idea and also pitched The Poppy Family song, 'Where Evil Grows,' which is just so offbeat and weird, but also kind of perfect. And there's, obviously, some really great outtakes and bloopers."
Another question was regarding the VFX change of the character of Sonic. Jeff talks about and what he learn from it: "The sad reality is that just when you think you've got one thing figured out, something else will come along. I think what worked for Sonic, and with this character, and with this fan base, could become not necessarily directly applicable the next time out because of some other reason. I appreciate having been through the whole experience with it, and it's just a reminder of how important the fans are. But it's such a balance. You don't want to be polling the fan base and just [asking], 'What do you want from a movie?' Because that just turns into Mad Libs. There's just no way for you to come out with one cohesive thing."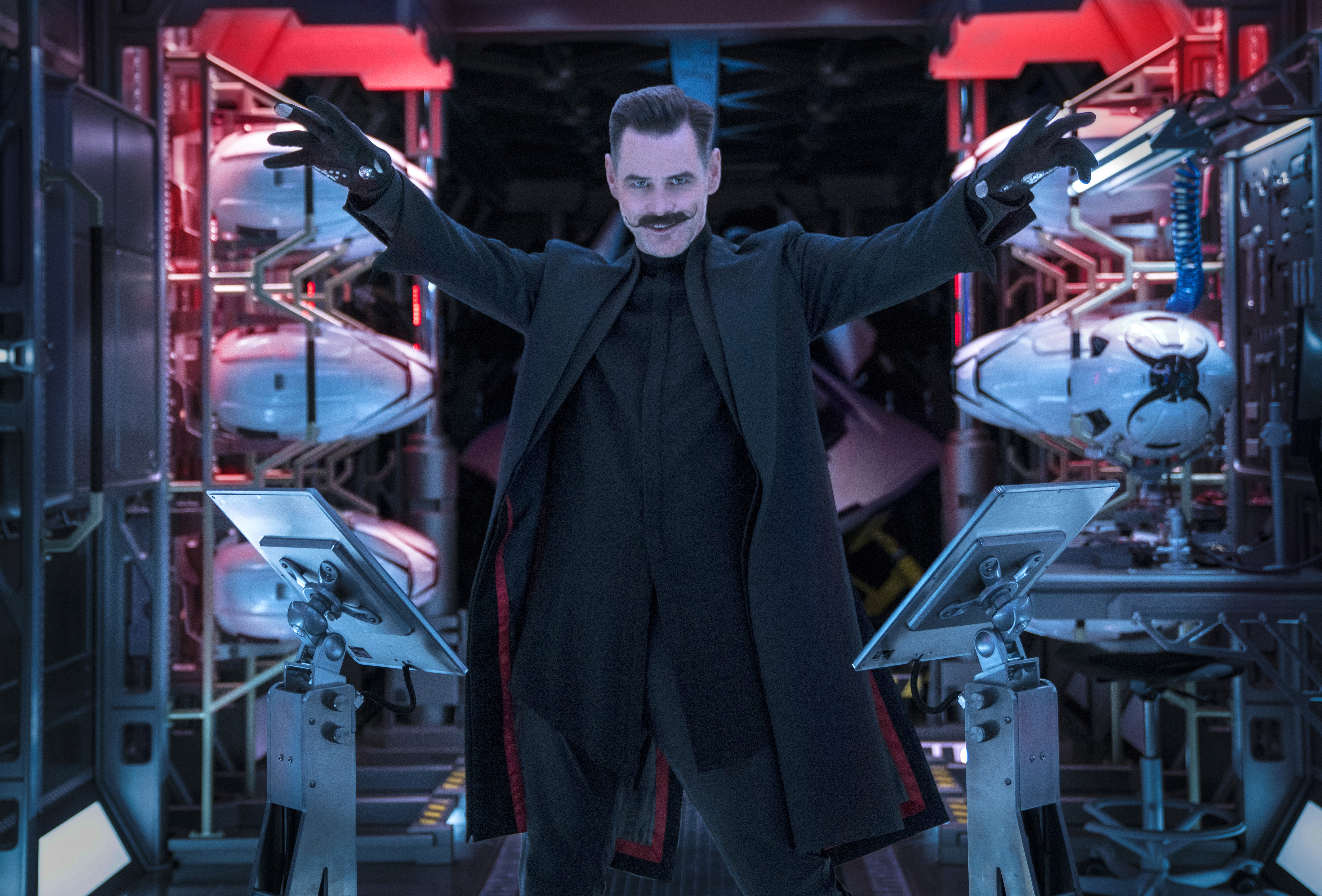 But Jeff also took how fans reacted to movie screenings as lessons for maybe a sequel: "Of all the screenings that I would pop in for, seeing people's reaction to Tails showing up at the end … nothing could have prepared me! To see people respond and having these kids just shout at the screen, and just yell their little brains out. I just never got sick of it. I just loved it. And the idea that we made this whole movie, and we didn't have a single scene of Sonic and Tails together. It's incredible, but it also is so exciting [for a sequel]."
He also means that in a future sequel we will see the evolution of Dr. Robotnik: "Jim was just very smart about all of that. We would always have the conversation while we were filming about where we were at in the timeline, and how to modulate the performance accordingly. Because you want to have a little fun with him with that spiralling off into madness. And understand that the reason he's on some alien planet, and he's bald, and he has a crazy moustache, is because all the stress of trying to capture this hedgehog, literally just unravelled him."
As most people are staying home due to the Corona virus pandemic, Hollywood is shut down and there's no way of knowing when and if the greenlight for a Sonic sequel will come but Jeff Fowler is hopeful: "Fingers crossed. If we're fortunate enough to do another movie, that we can finally get [Sonic and Tails] together and have some real fun, and really get to some of what is the next level of what people love about this world and these characters. Right now, it's just great that people are enjoying the movie and are now having an opportunity to watch it at home despite all this Corona craziness. That's enough for me. It's great that it's out there, and that people are enjoying it."
You can read the full article:
Click here to go to SYFY WIRE
We at JCO will keep you updated as more news come.
-- Source: SYFY WIRE. Click to
comment this article
.
» Send to friend
---
« Newer article
|
Overview
|
Older article »