Charity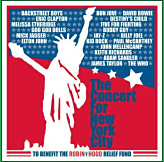 What's It About: The Concert for New York City



The Concert for New York City was a benefit concert organized by Paul McCartney, featuring many famous musicians, that took place on October 20, 2001 at Madison Square Garden in New York in response to the September 11, 2001 attacks. Many of the attendees were families and fellow members of the New York Fire and Police Departments, honouring those lost in the attacks and those who had worked in the ongoing rescue and recovery efforts in the weeks since then.

The Concert For New York City also featured short films directed by some of Hollywood's top filmmakers and entertainers.

Some of the performers:
David Bowie, Bon Jovi, Billy Joel, Eric Clapton, Adam Sandler, Backstreet Boys, Destiny's Child, Janet Jackson, Elton John, The Who and Paul McCartney.

Other appearances:
Jim Carrey, Billy Crystal, Leonardo DiCaprio, Robert De Niro, Harrison Ford, Meg Ryan, John Cusack, Will Ferrell, David Spade, Ed Burns and Martin Scorsese.

VH1, AOL, Miramax, and Cablevision hosted the live broadcast. The four hour long event raised over $35 million.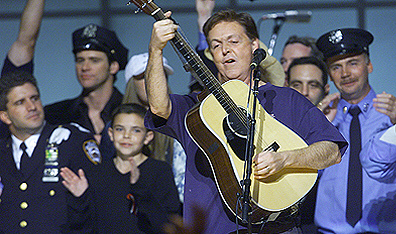 How Jim Carrey has supported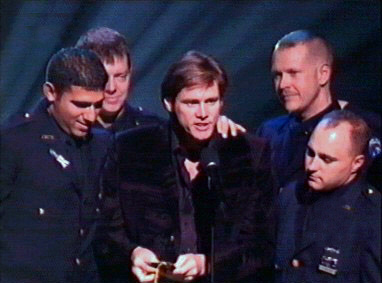 Jim Carrey entered the stage at the final. Not only did he decide to be a flag instead of waving it, physically turning into the stars and stripes one. Carrey also impressively displayed his endless "trust" in the police and firemen by stage diving into the audience!

His tone then changed into a very serious and touching speech expressing his respect to the victims and helpers. He said "This is the end of a selfish and cynical age, because you reminded us of who we really are."

Carrey introduced Paul McCartney, stressing the privilege to announce and perform with people actually greater than himself (oh his wonderful irony) and later returned to the stage during his last two songs to sing along with many other stars that joined in.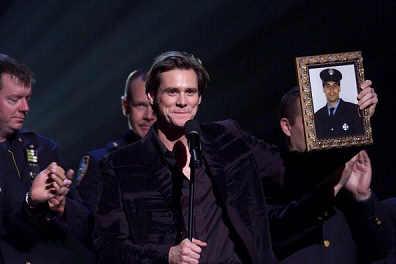 Video Releases



A one hour highlight show was broadcast on CBS November 2001. An album and DVD of the event was released in January 2002.

The Concert for New York City
DVD Release Date: January 29, 2002

The Concert for New York City
VHS Release Date: January 29, 2002

The Concert for New York City
CD Release Date: November 27, 2001




Pictures



The Concert for New York City: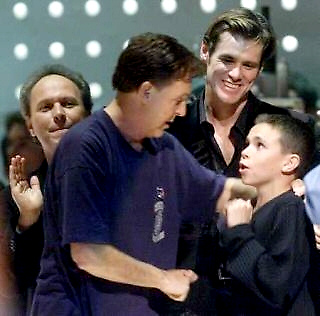 Backstage: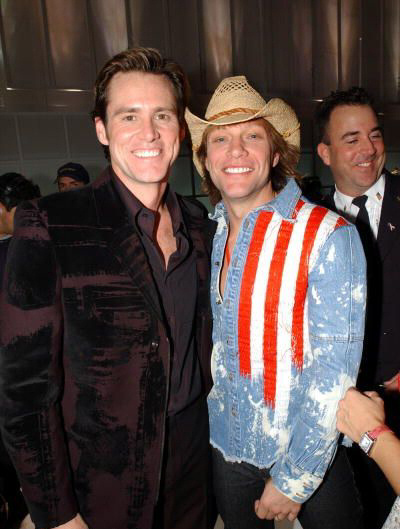 Video Clip