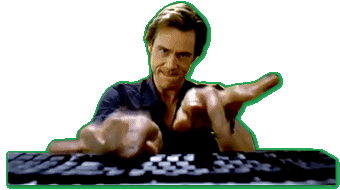 NEWSLETTER
Join our Newsletter and get the latest Jim Carrey news in your inbox! Just complete the form below and be sure to check your email to confirm your subscription.
1-2 times a month we collate any newsworthy articles and updates from our site and produce our Jim Carrey Online Newsletter. Make sure you joined the newsletter to receive yours!
Subscribe the newsletter
Signing up is easy and free, so enter your email address below and get started.
I did not receive last issue?
Hotmail, Yahoo, Gmail and AOL may identify e-newsletters as spam and send them to Bulk or Junk e-mail boxes. Add Jim Carrey Online Newsletter to your "White List".
How to unsubscribe?