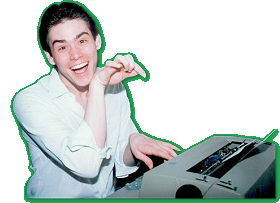 Bibliography
Jim Carrey has become an author. Working with illustrator Rob Nason, Jim has written his first children's book "How Roland Rolls". Released in September 2013. In 2020 his first novel was published.
Jim has written foreword/backword and chapters in books for Rodney Dangerfield, Bob Zmuda and Jenny McCarthy. He has also written several blog posts at The Huffington Post.
This is a complete list of books published by Jim Carrey and his texts in other books.
Novels
Children's Books
Foreword in Books
Backword in Books
Chapters in Books
Blog Entries
Screenwriter