Frequently Asked Questions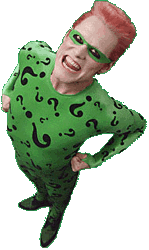 Question: What has Jim got for education?Answer:
Jim has attended formal school up through 9th grade. He has had and acting class from Julliard, and had an acting coach during the shooting of "
The Majestic
". Also, Jim has said that with his vast experience in the stand-up comedy clubs (etc.) that he would put up his experience against anyone's college education. He also is a voracious reader, and so learns much from that.
« Previous Answer
Back to overview
Next Answer »