Charity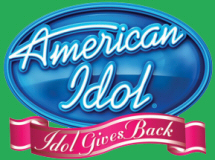 »
What's It About
»
Jim Carrey
»
Video Releases
»
Pictures
»
Video Clips

»
Wikipedia
What's It About: Idol Gives Back



The Idol Gives Back Foundation is a not-for-profit U.S. based organization which raises money and awareness to serve children and their families in need throughout the U.S. and the rest of the world. The Emmy Award-winning television event Idol Gives Back is the brainchild of American Idol creator Simon Fuller and began in 2007 as a way for those behind American Idol to "give back" and harness American Idol's ability to capture America's hearts and the power of entertainment to benefit some of the poorest and most vulnerable people in the world. In 2008, the Idol Gives Back Foundation was established by the producers of American Idol (FremantleMedia North America, Inc., 19 Entertainment Ltd) and the Fox Broadcasting Company, to fulfill this goal.

The show has been held three times with a big list of performers and celebrities.

Idol Gives Back 2007
April 25, 2007 - Over $70 million has been raised

Idol Gives Back 2008
April 9, 2008 - Over $60 million has been raised

Idol Gives Back 2010
April 21, 2010 - Over $45 million has been raised

The money raised in the shows have been distributed to the following charities: Save the Children, The Children's Defense Fund, America's Second Harvest, Boys & Girls Clubs of America and Children's Health Fund to help disadvantaged children in the United States. The Global Fund to Fight AIDS, Tuberculosis & Malaria, Malaria No More, Nothing But Nets, Save the Children, and the U.S. Fund for UNICEF will receive money to fund programs in Africa.




How Jim Carrey has supported



Idol Gives Back 2010
Jim Carrey made an appeal for donation during the two-hour fundraising show. It was a small clip with fellow comedians Jonah Hill and Russell Brand that was recorded in the American Idol studios in the weeks before the show.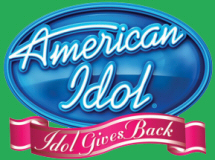 Video Releases



Not released on DVD.




Pictures



Idol Gives Back:






Video Clip