Charity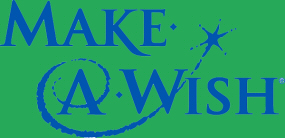 What's It About: Make-A-Wish Foundation



Since 1980, the Make-A-Wish Foundation® has given hope, strength and joy to children with life-threatening medical conditions. From humble beginnings with one boy's wish to be a police officer, they've evolved into an organization that grants a child's wish in the U.S. every 40 minutes.

Founded by police officer Frank Shankwitz, Linda Bergendahl-Pauling and Scott Stahl.




How Jim Carrey has supported



Jim Carrey participated in the "Make-A-Wish" program in 1994, which grants a favorite wish to seriously ill children. One child's wish was to meet Jim Carrey and so he and his family were invited to a photo shoot Jim was doing by George Lange. Lange wrote about it in his book. Read it here:

Jim immediately warmed up, signing autographs, hanging out - making everyone feel great. The child was inspiring everyone, so I put him behind the camera to shoot a roll. Jim looked at him seriously from the set and said, "If you are going to take my picture, you have to direct me." The room got silent, the boy was nervous...him directing Jim Carrey??? He brought his eye down to the viewfinder, put his finger on the shutter, then looked up and screamed, "Give it to me Jimmy!!!" Carrey as well as the rest of the room collapsed in laughter, and for the rest of the afternoon we were just bouncing off the walls.




Pictures



Esquire photo shoot by George Lange, 1994:









Video Clip



No clips available.