NEWS
Kidding Recap: S2E2 (Up, Down, and Everything in Between)
11 Feb 2020
By Lucas Allen
(Web correspondent)
The second season continues with the second episode of the season, which airs directly after the first in the same hour. It's an interesting way to get people to watch two episodes a night or simply binge watch anytime during the month.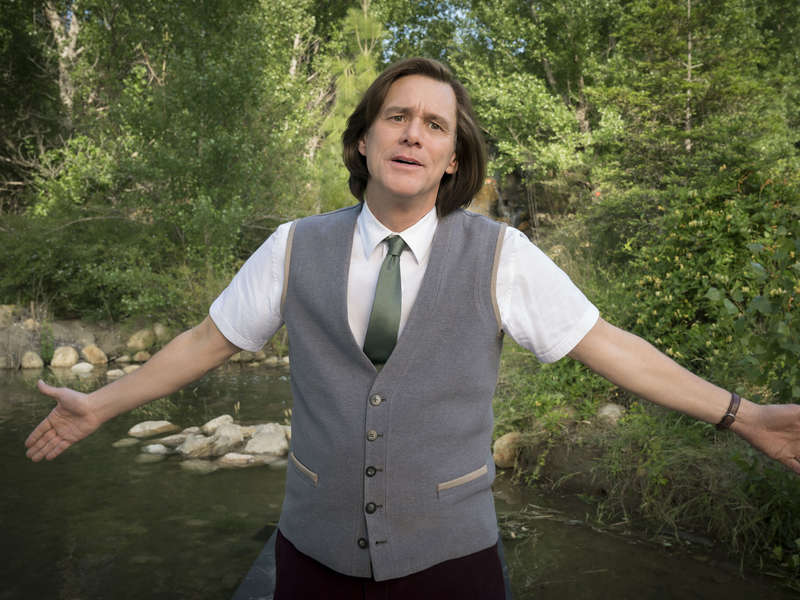 The episode begins with Seb and the toy company executives watching kids play with a new Pickle toy. The old man is still reeling from the show being put on hiatus plus his son's behavior, but is determined to try to put the show back on air. Then he gets a phone call about Jeff and we arrive back to the hospital with the family in the waiting room. Unfortunately, Jill and Dierdre are on opposite sides of the issue when talking about Jeff's problems.
As the surgery begins, Jeff is put under by the anesthesia only to see the operating room change around him. He then finds himself in the real-world version of Pickleberry Falls with a glorious looking waterfall. But he then sees his puppet friends hiding behind the bushes because they're afraid of him from his recent actions. When he couldn't convince them that he's alright, he then figures out a way to get back up the waterfall.
The episode cuts to a flashback of a young Jeff and Dierdre reading from their mom's postcard saying she's staying at Niagara Falls. While Deirdre knows she's not coming back, Jeff believes he can go to the Falls by simply walking to it. However, his Dad tries to bring him home only for the young boy to beat him up angrily.
Back in the present, Jeff finds Rocket-Otter's spaceship that could take him back up except it has no fuel. Suddenly, Peter flies down to the ground in a parachuted barrel. Soon enough, the two of them are in a scuffle as Peter is angry at Jeff for the incident. But then Peter begins to sing and rhyme after the surgery successfully gave him Jeff's liver. It's not long before the two men find themselves in a musical number as they sing about their issues against one another. It also turns out that Jeff singing out his problems caused the magical fuel to fill up the rocket's tank. When that method worked, Peter quickly goes in the rocket as it blasts off into orbit.
Meanwhile, Seb finally arrives in the hospital as Jill and Diedre argue over Jeff's behavior and whose fault is it. Jill accuses Seb of being a terrible father, while he says he just trying to do what's right for his son. But when Diedre mentions his divorce from Scott because of her infidelity, Jill laughs about it as she and Seb walk out of the waiting room before any solution could be made.
Alone in Pickleberry Falls, Jeff suddenly gets a visit from Mr. Bigfoot (voiced by the legendary Dick Van Dyke) who tells him he always helps him get back up the waterfall. He then starts singing about how Jeff creating the Falls helped him overcome his loneliness. Back up the waterfall, Jeff sees through the window of his old cabin home watching his younger self and Diedre create Pickleberry Falls with the help of Seb. The episode ends with Jeff awaken from his sleep as Seb tries to comfort his son before Jeff tells his Dad that he's fired.
Truly the highlight of the episode is watching Jim Carrey and Justin Kirk perform an entertaining musical number about anger and pent-up emotions. The two actors seem to be having a blast singing as hard as possible with all those rhymes plus pulling off some great dancing. Not to mention, hearing Van Dyke's voice of the bigfoot was a welcoming surprise especially for fans of the great actor's work. Who knows what other surprises this season will bring in future episodes?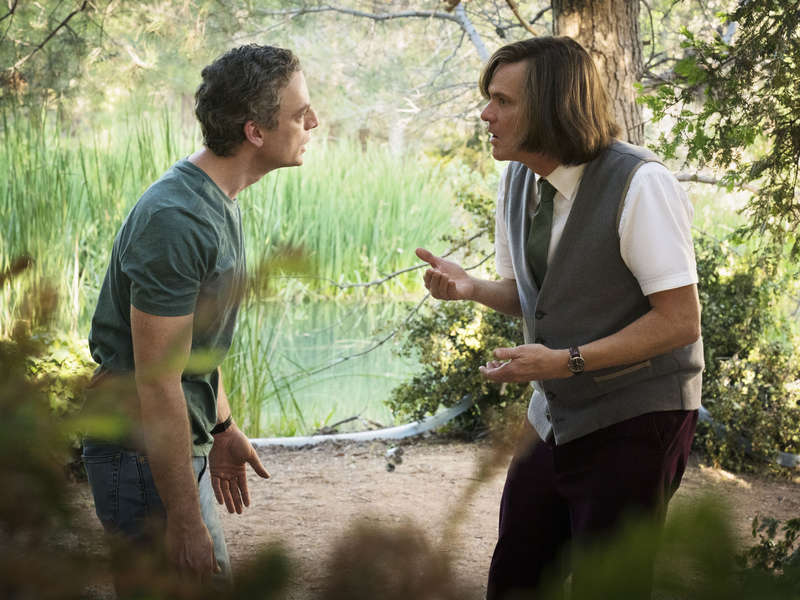 -- Click to
comment this article
.
» Send to friend
---
« Newer article
|
Overview
|
Older article »