Memoirs and Misinformation
Page 4 of 5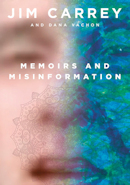 Media Campaign
National broadcast media appearances, book signing events and social media marketing:

July 31, 2020
Real Time with Bill Maher. Guest

July 22, 2020
The Daily Show with Trevor Noah. Guest

July 22, 2020
OnAir with Ryan Seacrest. Guest

July 16, 2020
The Tonight Show Starring Jimmy Fallon. Guest

July 16, 2020
WTF with Marc Maron Podcast. Guest

July 14, 2020
The Howard Stern Show. Guest

July 9, 2020
Virtual Book Event. Via Zoom

July 8, 2020
Q. Guest

July 7, 2020
Entertainment Tonight. Guest

July 7, 2020
Good Morning America. Guest

July 5, 2020
CBS Sunday Morning. Guest

June 30, 2020
Los Angeles Times. Interview

June 29, 2020
The New York Times. Interview
Jim Carrey Online's Review
Book review: Memoirs and Misinformation
21 Jul 2020
By Nicola Fraser
(Web correspondent UK)

"None of this is real and all of it is true."
- Jim Carrey
By Jim Carrey and Dana Vachon
Knopf. 272 pages, $28
Jim Carrey has never been one for convention and this is reflected in a novel that embraces the "semi" part of "semi-autobiographical." Co-written with novelist Dana Vachon (Mergers and Acquisitions), "
Memoirs and Misinformation
" is a bizarre and fascinating look at his past, his psyche and his fears, together with fictionalised glimpses of a dystopian future.
The Jim Carrey we meet in the book paints a sad figure. He's struggling with loneliness, failed projects and relationships. He's secluded in his Los Angeles estate, with his guard dogs and he spends his time in a state of existential angst whilst pondering failure and death.
We then see him offered the unlikely role of Mao Zedong by a sickly Charlie Kaufman that shows Oscar promise, along with flashbacks of Jim's memories of growing up. We see Jim sparring with his friend Nicholas Cage ("we battle ancient mojo in my black sand shadow dojo") and rants against capitalism and Hollywood.
But his agents push him towards the more commercial "Hungry, Hungry Hippos" movie, that will re-establish him back on top after some flops and earn him some much needed cash. Jim's personal life is also in turmoil and he acknowledges that Renee Zellweger was 'the last great love of his life' whilst referencing his sweet early romance with Linda Ronstadt. Now we find him falling for a D-list actress called Georgie DeBusschere who fulfils his mothering needs until she decides she wants a baby herself and leaves with a valuable painting.
The story now changes and we find Jim and his celebrity friends facing an Alien Invasion with Nicolas Cage determined to save humanity. Gwyneth Paltrow is obsessed with killing, John Travolta has waited his whole life to use his Scientology education and Tom Cruise as 'Laser Jack Lightning', is ready to put his action roles to good use. Meanwhile Kelsey Grammer does a good take on 'Sideshow Bob' and a group of amputee female marines, try to save the day.
The book then slides towards the apocalypse with the aliens led by a very PC 'Tan Calvin' inviting earthlings to take part in the rapture or face their wrath. Not however to invade planet Earth but to increase planetary viewing figures, as it turns out that Earth has been part of an inter-galactic 'Truman show'.
The ensuing battle leaves Jim asking some existential questions about reality and death. "What is real"?
Surprisingly out of the melee the ending is poignant and thought provoking, inviting the reader to question our own existence, unusual for a Hollywood memoir.
We know some of the book's insights are rooted in reality. He looks back on his comic roots, as a 7-year-old desperate to bring a smile to his ill mother's face. He ruminates on a lingering love for Linda Ronstadt and explores his connection to Rodney Dangerfield, and the pain he still feels over the loss of that comic idol.
It's not the usual Hollywood memoir. It's a challenging but compelling read which deals with fears we all have, such as death and the apocalypse, made even more pertinent, during these strange and difficult times.
Perhaps the most telling image is the picture on the cover which is partially created by a photo of Jims face taken at the exact moment he was told "the missiles are coming chief". It was at that point he realised he was ready to accept his fate and gave thanks for everything good in his life.
Dana Vachon and Jim Carrey have re-invented the concept of the movie star memoir. Always the innovator Jim has done it again with this book. It's not an easy read by any means and Wikipedia will prove useful but to use a metaphor of my own, this is a 'Magic Eye' of a book. "Seek and ye shall find".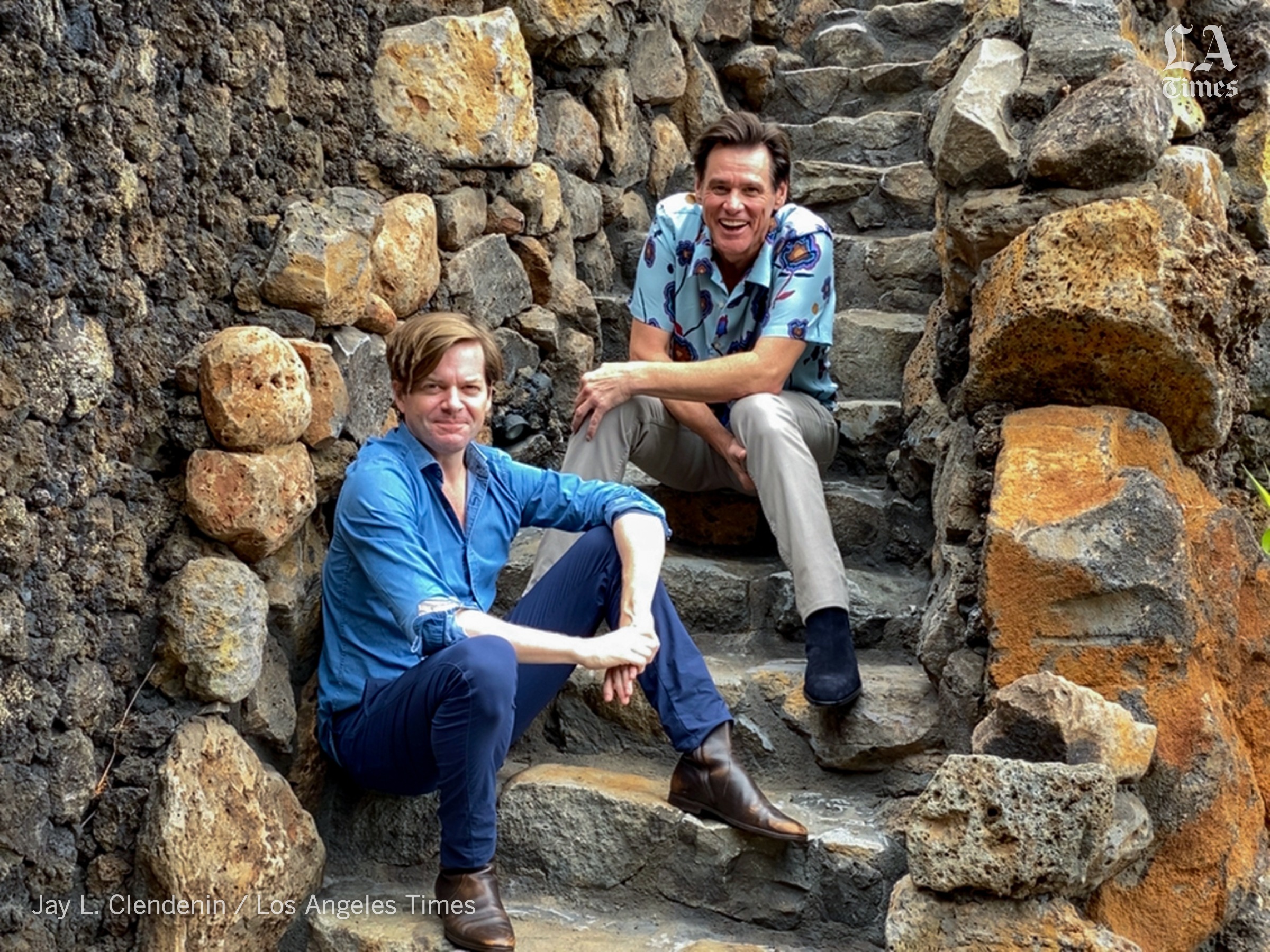 All details about the book release can be found in our book area,
click here
.
-- Click to
comment this article
.
« Previous
|
1
|
2
|
3
|
4
|
5
|
Next »