BIOGRAPHY
Page 3 of 5
The next movie however was to prove groundbreaking for Jim. "The Truman Show", directed by Peter Weir was a semi-serious poignant forerunner to our current reality TV culture. It earned Jim a Golden Globe and finally the critics were forced to admit that Jim was a serious acting talent as well as a comedian.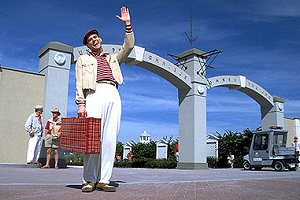 Jim's next project "Man on the Moon" the biopic of comedian Andy Kaufman earned him another Golden Globe, the respect of his co-stars and peers and demonstrated how dedicated he could be to his craft as he emerged himself in the method acting technique.

With two well respected movies, 2 Golden Globes but still no Academy nominations Jim decided to return to humour. "Me Myself & Irene", directed by the Farrelly brothers, tackled the subject of mental illness and tellingly was not received well by the critics, but the public welcomed his return to comedy. It was also the starting point of Jim's well-publicised romance with his co-star Renée Zellweger, a romance which collapsed amid speculation at Christmas 2000.

The next movie in the line up was to be Dr. Seuss' "How the Grinch Stole Christmas", directed by Ron Howard. This was the movie of 2000 and sold more tickets than any other movie that year and pulled in $260 million at the box office.
It earned Jim another Golden Globe nomination, the adoration of millions of children worldwide and the knowledge that he would forever be part of the festive season entertainment, in the same way that Jimmy Stewart is with 'it's a Wonderful Life'.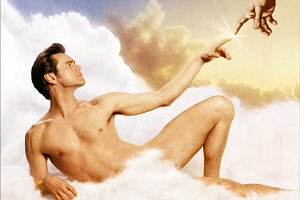 Jim moved on to the Frank Darabont directed "The Majestic", about a blacklisted screenwriter in the 50's during the Hollywood communist witch hunts. This was another straight acting role for Jim. A pro American, strength of spirit movie, it had all the ingredients to do well at the box office, it didn't.

The next movie saw him return to comedy. Jim was teamed up again with Tom Shadyac for "Bruce Almighty" and co-starred Jennifer Aniston. The movie was a return to the charming humour of earlier movies and took a whopping $200 million at the box office. Jim was back on form as the biggest money maker in Hollywood.

Yet after "Bruce Almighty", instead of opting for a 'safe' option Jim went down the 'Art House' film route. "Eternal Sunshine of the Spotless Mind" was from the pen of the innovative Charlie Kaufman and saw him teamed with Kate Winslet. The movie was well received by the critics, both for its innovative direction by Michael Gondry and the astonishing script, which won Charlie Kaufman an Oscar. The actors were also acclaimed and Kate Winslet earned her fourth Oscar Nomination, Jim however remained ignored by the Academy.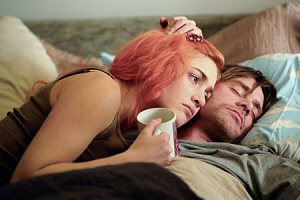 Following this, would come a film adaptation of the first Lemony Snicket novel, "Lemony Snicket's A Series of Unfortunate Events". In it Jim played the dreadful Count Olaf who tries to murder the orphans of a dead distant relative. Another big box office smash this movie was an excellent showcase for Jim's ability to ad-lib and many of the lines came from screen-test sessions, where he was able to mix humour with darker undertones again.

« | 1 | 2 | 3 | 4 | 5 | »