Ace Ventura: Pet Detective
Page 3 of 5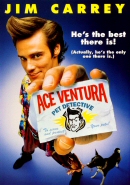 Production Notes
When writer Jack Bernstein first got the idea for "Ace Ventura: Pet Detective," he knew he had a great concept for an off-the-wall screenplay with unique potential. He also knew it would take someone with an equally off-the-wall point of view to get the picture just right.
James G. Robinson, CEO of Morgan Creek, knew it too, and selected ex-standup comedian Tom Shadyac, formerly the youngest writer ever to create routines for legendary comedian Bob Hope, and a writer of telefilms for the Fox Television Network, to direct.
"I had never met Tom Shadyac, or even heard of him," recalls Bernstein, who sports shoulder-length dark hair and favors casual clothes and sunglasses, "so I was a bit nervous before my first meeting with him. But when I walked in and saw this young guy with long, dark hair wearing sunglasses, I knew we were on the right track."
Shadyac and Bernstein agreed that the idea behind the movie was a sound one, but that revisions were in order. They also agreed that those revisions would be determined by the casting for the lead role of Ace Ventura.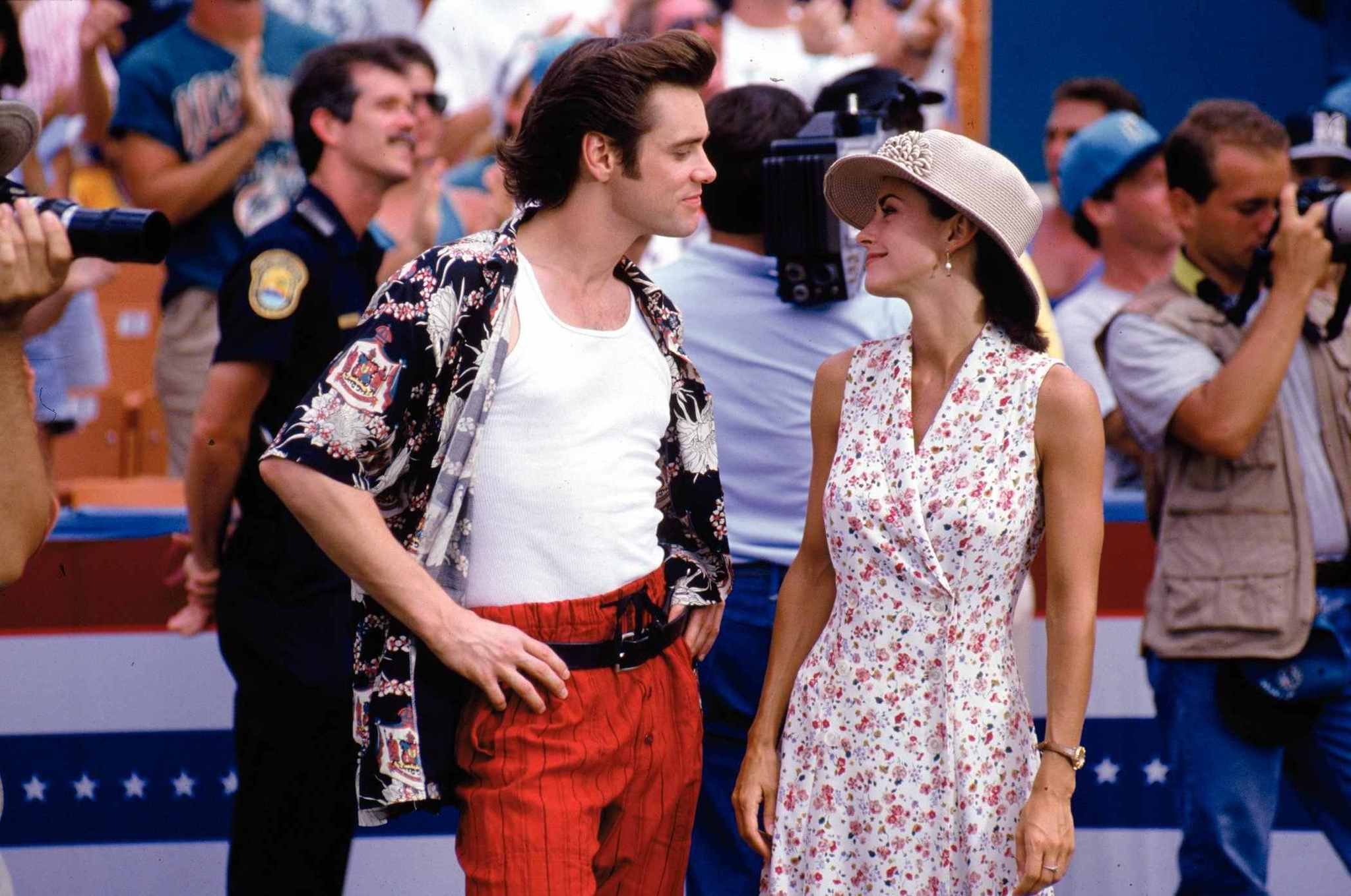 © Warner Bros. Pictures
Jim Carrey, whose memorable television characterizations have included the fiercely grinning pyromaniac Fire Marshall Bill and the husky-voiced female gladiator Vera de Milo, was Shadyac's first and only suggestion for Ace Ventura.
"The first thing I did when I got the job was tell the folks at Morgan Creek I was fascinated by this guy Jim Carrey," remembers Shadyac. "After seeing him on 'In Living Color,' I knew there was no one else to play Ace."
The production approached Carrey and, once he committed to the project, he and Shadyac worked to fine-tune the script to Carrey's unique comic talents, which include a gift for mimicry coupled with extraordinary physical flexibility and energy. "The brainstorming sessions were marathons," says Shadyac. "Now that I think about it, Jim contributed more storm than brains."
The character of Ace went through many changes during this molding process but, through all those changes, Jim Carrey stood firm on one major point. "The people who watch me on 'In Living Color' expect something really crazed," Carrey states. "I knew if we could give them that in thecharacter of Ace, we'd have something."
Life With Jim
The cast of Ace Ventura: Pet Detective" had to deal with the usual problems associated with taking on their roles: "getting into" their characters, fitting the production into their schedules and learning their lines. But for these actors, and their director as well, perhaps the biggest challenge was learning to cope with Jim Carrey's outrageous brand of humor.
"Jim has a real turn-it-on, over-the-top personality that he brought to this character and to the set, " says Tom Shadyac. "We all had to learn to go with that flow, " adds Courteney Cox, who plays Melissa. "But we learned pretty quickly that Jim's instincts were right on the money."
Everyone involved in the film agrees that Carrey brought all the right qualities to the strange but endearing character of Ace Ventura. "There is no one to play Ace but Jim Carrey, " avers Sean Young, who stars as Lt. Einhorn. "After all, he wrote most of the character, so I don't think anyone else could put the same twist on the role. "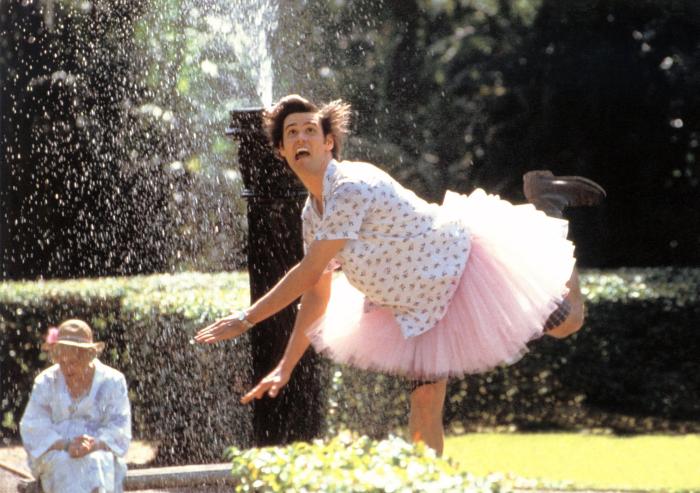 © Warner Bros. Pictures
While all agreed Carrey's antics took a bit of getting used to, they also agreed it was a pleasure to work with him. Tone Loc, who plays Emilio, says, "He's real cool to work with, real down to earth. "Says director Shadyac, "The best way to describe Jim Carrey is Robin Williams meets Jerry Lewis.' You'll get the comic genius of both but the professionalism of both, too." Adds Courteney Cox, "When the director of photography can't even control himself and has to leave the set, you know you're in big trouble."
First-Time Feature Director
Before being signed to direct "Ace Ventura: Pet Detective," Tom Shadyac had done a little acting and had even held jobs as an acting coach. His only other directing job, however, had been for a television movie.
But James G. Robinson and Morgan Creek were looking for someone with a flair for comedy and outrageousness and Shadyac filled the bill. They had seen a short film directed by Shadyac and were thoroughly impressed with his comic flair, timing and ability to maintain the visual pace of a story.
Shadyac's slightly off-balance sense of humor and ability to relate to actors made the cast quite comfortable. "The best thing a director can do for me," says Tone Loc, "is basically to let me go on my own and just offer a little encouragement now and then. It's cool that Tom feels comfortable letting me work like that. No ego getting in the way.'
Courteney Cox also liked Shadyac's way with actors. "He was just great," she enthuses. "He's an acting coach as well as a director, so he knows how to work with you to make you better."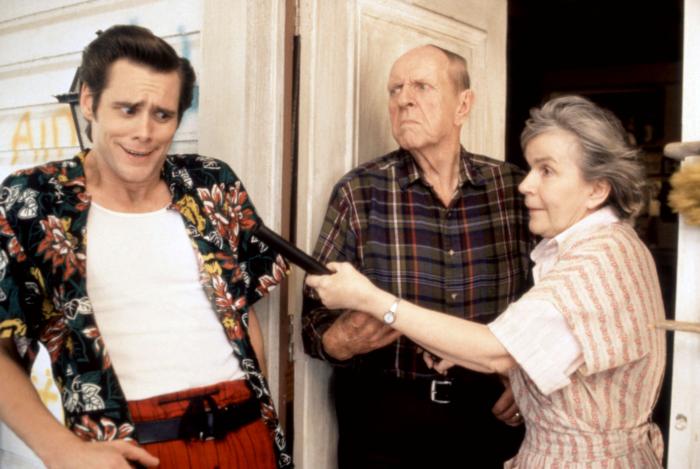 © Warner Bros. Pictures
Perhaps it was Jim Carrey, though, who found Shadyac's directing style most helpful. "He's been terrific," Carrey says. "We wrote the screenplay together and he's great at keeping me on the right track, even when I'm inclined to get a little crazy."
And how does Tom Shadyac feel about his directing debut? "Well," he sighs, "they say never work with animals and children. I've got about 50 animals AND Jim Carrey. That pretty much says it, don't you think?"
Dan Marino: A Rookie Again
In South Florida, it's almost impossible to think of Miami and not think of Dan Marino. He's become an institution: Super Bowl hero, entrepreneur (he owns a restaurant in Coconut Grove) and fund-raiser for many Florida-based charities. Marino himself asserts that "Miami is my town!"
It's true that Marino's adept at dodging linebackers and confronting thousands of adoring fans, but would he be able to tackle a motion picture debut assignment? "Išve worked before the camera in my Isotoner commercials," Marino states, "but this is the big screen -- the playoffs and Super Bowl combined."
The fact that he's playing himself hasn't made the job any easier. "It's tough acting and being yourself at the same time," he admits. "I try to look in the mirror every morning and find out how I'm going to act that day. It's a stretch but I'm dealing with it."

© Warner Bros. Pictures
Both Jim Carrey and Tom Shadyac have high praise for their co-star. "He's quite a natural," says Shadyac. "And on top of everything else, he's teaching me to throw a mean spiral."
"It is quite a stretch for Dan, playing a top NFL quarterback," quips Carrey. "But that's what acting's all about, trying to be something you're not. He's pretty much fooled me. "
Animals. Animals. Animals
What would a movie about a pet detective be without pets? Not much, so the filmmakers made sure there were plenty of creatures of all kinds. Aside from Snowflake, the bottle-nosed dolphin who disappears early in the film, there are no less than 25 different animals populating the screenplay, most of them in Ace Ventura's apartment.
Cathy Morrison, who runs Animal Actors East, based in Orlando, Florida, was responsible for providing and training all the animals used during the filming of "Ace Ventura: Pet Detective." Her charges included parrots, cockatoos, skunks, penguins, squirrels and monkeys, as well as several dogs and cats.
"I've never worked on a film that required so many different kinds of animals before," says Morrison. "And what made it more difficult was that, in a couple of scenes, every one of those animals was onscreen at the same time."
Both Tom Shadyac and Courteney Cox recall one scene in particular that illustrates the zoo-like conditions on the set. The setting: Ace's apartment, where Ace and Melissa are enjoying a passionate embrace. But they're not alone. Ace's pets, all 20 of them, comprise a most interested audience.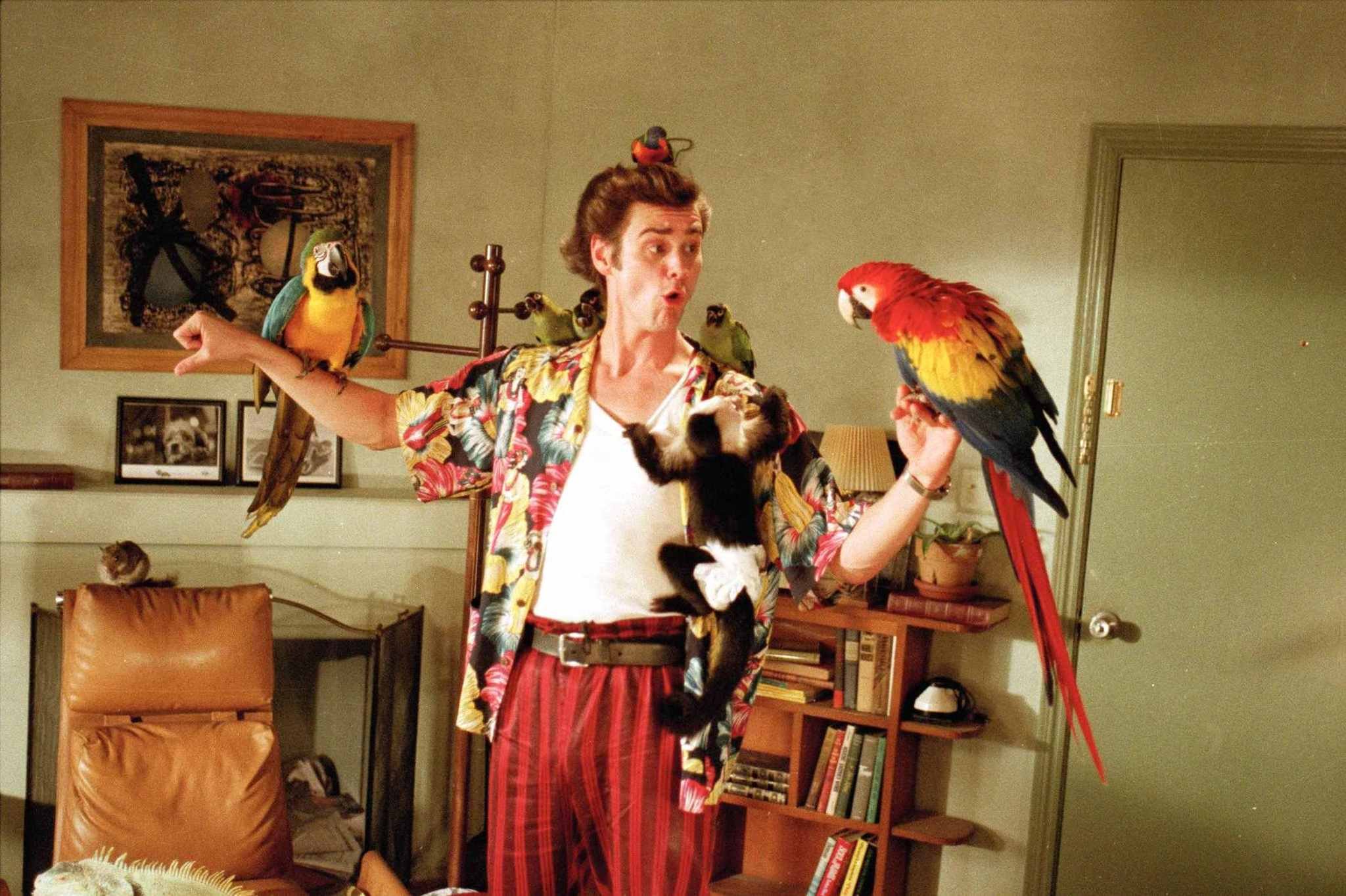 © Warner Bros. Pictures
According to Shadyac, directing the human actors was easy; the animals were a different story. "Jim and Courteney are in a very romantic passionate moment," he remembers, "and just off camera there are about a dozen animal trainers yelling 'Stop, Rex; don't move, Candy; don't look, Sassy.' So you hear no breathing, no groaning or moaning - just 12 guys from Sea World yapping away."
Courteney Cox has even more vivid memories of the scene. "All the animals had to be chained to their positions," Cox recalls. "But the squirrel would get loose and jump on the penguin. The penguin would bite the cockatoo and soon all hell would break loose and I'd find myself under the blanket with a macaw."
The Florida Location
"Ace Ventura: Pet Detective" was filmed entirely on location in and around the cities of Miami and Ft. Lauderdale. Principal photography commenced with two days of shooting in the historic South Beach section of Miami Beach. The stunning Art Deco architecture and the many shops and boutiques along the Strand provided a beautiful backdrop for the film's opening sequences. Other scenic locations included the CocoWalk section of Coconut Grove, where two days of chaos ensued as Miami's hero, football star Dan Marino, made his acting debut, to the delight of thousands of local residents and vacationers.
The famous Vizcaya estate in Coral Gables served as the exterior of Camp's mansion. The ballroom of the mansion was created and filmed at the beautiful Biltmore Hotel, an historic landmark in Coconut Grove. Both Joe Robbie Stadium, current home of the Miami Dolphins, and Florida Marlins, and the Orange Bowl were utilized for the many football scenes shot during production.
Perhaps the most logistically difficult scenes were shot at the Ft. Lauderdale Yacht Basin, which served as Lt. Einhorn's hideout. The totally enclosed yacht "garage," with its spiderweb of catwalks, provided an interesting challenge in situating cameras and blocking shots. That, coupled with 95-degree heat and 100-percent humidity, tested the professionalism -- and patience -- of everyone.

© Warner Bros. Pictures
Everyone concerned with the filming of "Ace Ventura: Pet Detective" is convinced they've created something totally unique. "If you want to see something that's completely out of its mind and over the top, then this is the movie to see," declares Jim Carrey. Tom Shadyac is in slight disagreement. "We can't be over-the-top because their is no top to this movie," he insists. "That would be like putting a top on Jim Carrey, and that can't be done."
Carrey, as was the case during the entire production, has the last word. "I made this movie for only one reason," he says solemnly. "I'm just sick and tired of the honorable profession of pet detection being ignored."
James G. Robinson Presents A Morgan Creek Production: "Ace Ventura: Pet Detective," starring Jim Carrey, Sean Young, Courteney Cox, Tone Loc and Dan Marino. The music is by IM Newborn. The co-producer is Bob Israel; the film editor is Don Zimmerman, A.C.E.; the director of photography is Julio Macat; and the production designer is William Elliott. The executive producer is Gary Barber; the story is by Jack Bernstein; and the screenplay is by Jack Bernstein and Tom Shadyac & Jim Carrey. The film is produced by James G. Robinson and directed by Tom Shadyac. Distributed by Warner Bros., A Time Warner Entertainment Company.
« Previous
|
1
|
2
|
3
|
4
|
5
|
Next »