Kidding (TV)
Page 2 of 6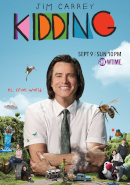 What's it about
Created by Dave Holstein (Weeds, Raising Hope) and directed by Gondry, Kidding stars Carrey as Jeff, aka Mr. Pickles, an icon of children's television, a beacon of kindness and wisdom to America's impressionable young minds and the parents who grew up with him – who also anchors a multimillion dollar branding empire. But when this beloved personality's family – wife, two sons, sister and father – begins to implode, Jeff finds no fairy tale or fable or puppet will guide him through this crisis, which advances faster than his means to cope. The result: a kind man in a cruel world faces a slow leak of sanity as hilarious as it is heartbreaking.
Starring Jim Carrey, Frank Langella, Catherine Keener and Judy Greer. Don't miss the series premiere of Kidding Sunday, September 9 at 10/9C.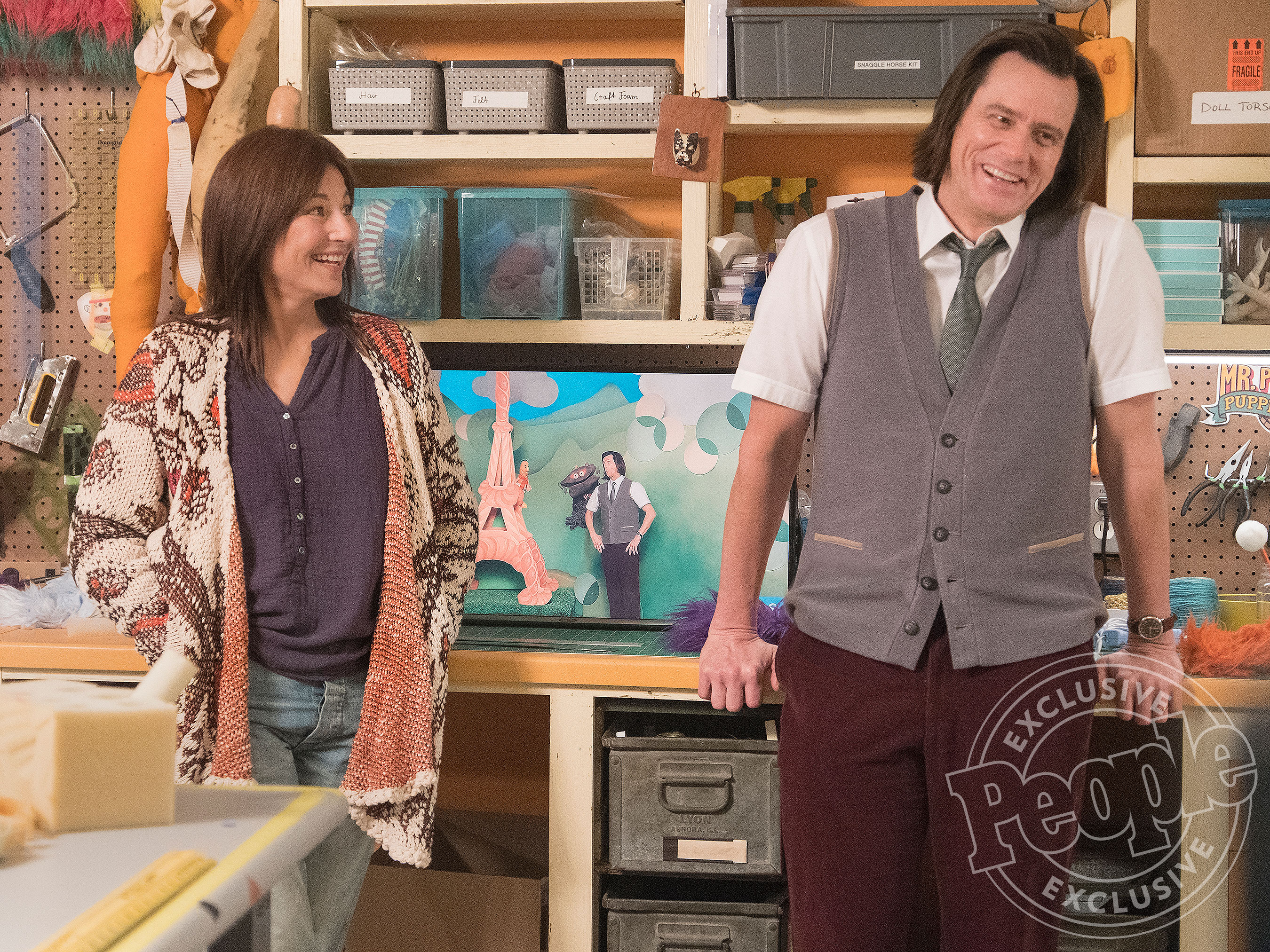 Credits
Production Companies
Aggregate Films
Distributor
Showtime
Director
Michel Gondry (episode 1)
Writer
Dave Holstein (created by)
Executive Producers
Jim Carrey
Michel Gondry
Jason Bateman
Jim Garavente
Raffi Adlan
Michael Aguilar
Composer
Coming soon..
Editor
Coming soon..
Cast List
Jim Carrey
Frank Langella
Catherine Keener
Judy Greer
Cole Allen
Juliet Morris
Justin Kirk
..... Jeff Pickles (10 episodes)
..... Sebastian (10 episodes)
..... Deirdre (10 episodes)
..... Jill (10 episodes)
..... Will (10 episodes)
..... Maddy (10 episodes)
..... Peter (10 episodes)
Movie Quotes
Coming soon..
Taglines
Coming soon..
« Previous
|
1
|
2
|
3
|
4
|
5
|
6
|
Next »