Pecan Pie (Video)
Page 2 of 5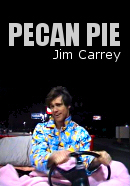 What's it about
A bed-car, driven by a man (Jim Carrey) in his pajamas who joyously sings Pecan Pie, pulls over in a gas-station where two employees change his blankets. Until the bed-car disappears into the night.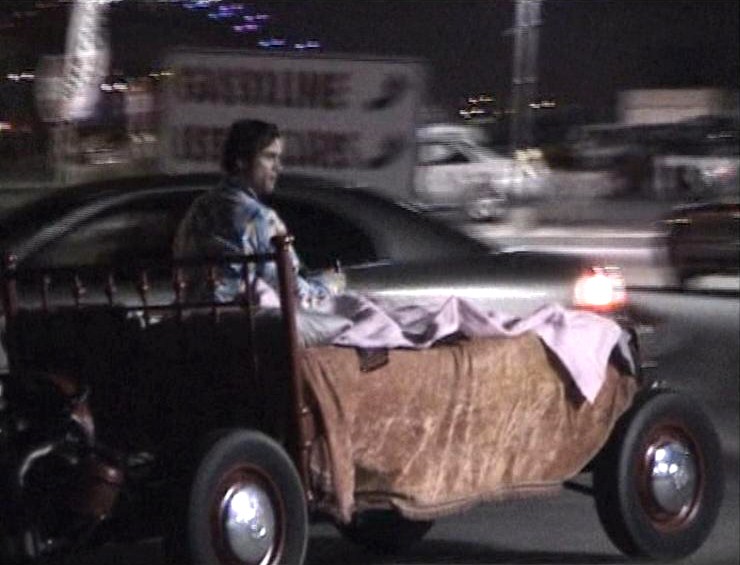 Jim Carrey about the shooting of "Pecan Pie":
That night was insane. Okay, that night, first of all, that same night, we went out in between takes. Michel had rigged this bed with a Volkswagen chassis, it had a Volkswagen engine and everything, and he said, 'Come on out.' I had sung my Pecan Pie which is a song that I was hoping to get to Elvis, but he passed on and it goes, 'I love pecan pie. I love a pecan pie, I love a pecan pie, I love a pecan pieeee, I love a pecan pie, I love a pecan pie. I love a peeeeeeeeecan pie.' That's the song. Thank you, so much. Thank you, and went out in the middle of shooting in between takes on a really busy night and took over this gas station with this bed, Volkswagen bug that didn't have brakes or anything and I'm just spinning around this gas station out of control almost hitting people, it was craziness and the cops came in just as we were leaving down the highway with this bed.
The cops were coming the other way and we were like driving this bed down the highway. It was the most insane night. It was like, you know, I don't know, mercury in retrograde.
Credits
Production Company
Palm Pictures
Distributor
Palm Pictures
Director
Michel Gondry
Writer
Michel Gondry
Cast List
Jim Carrey
Eric Judor
Ramzy Bedia
..... The driver
..... Gas station employee
..... Gas station employee
Movie Quotes
| | |
| --- | --- |
| Gas station employee: | ...and then I said to Jessica: "Jessica, look at me." |
« Previous
|
1
|
2
|
3
|
4
|
5
|
Next »